Skip to product information
« Back to all Products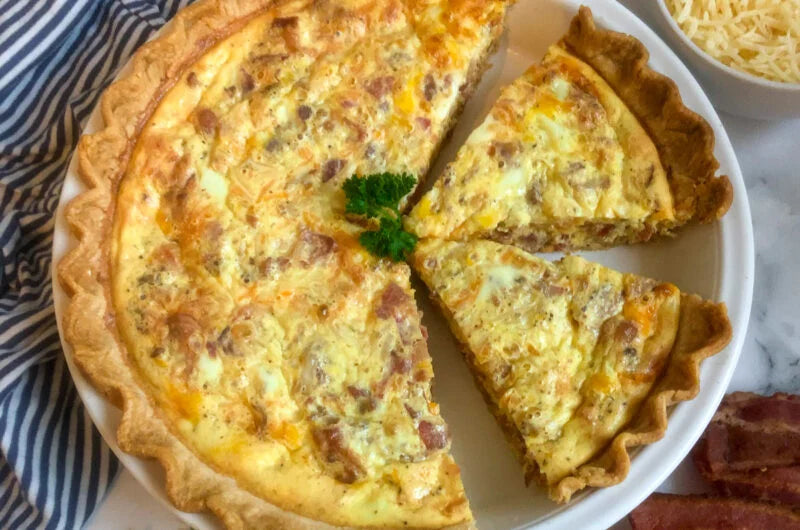 Bacon Cheddar Quiche
$22.00
Bacon, cheddar cheese, egg, cream, dijon mustard, garlic, seasonings, and a whole lot of delicious!
Contains: Dairy (cream), egg, wheat
Quiche
It was good but we are going to try the ham & swiss next time.
Bacon Cheddar Quiche
SO cheesey! Best quiche ever. Will definitely order it again!
We enjoyed this quiche. All the flavors were in perfect balance. The bottom crust didn't brown like I wanted and I did leave it in the oven an additional 10-15 minutes but nevertheless, it was delicious! I will order again and will try the other quiches!