Skip to product information
« Back to all Products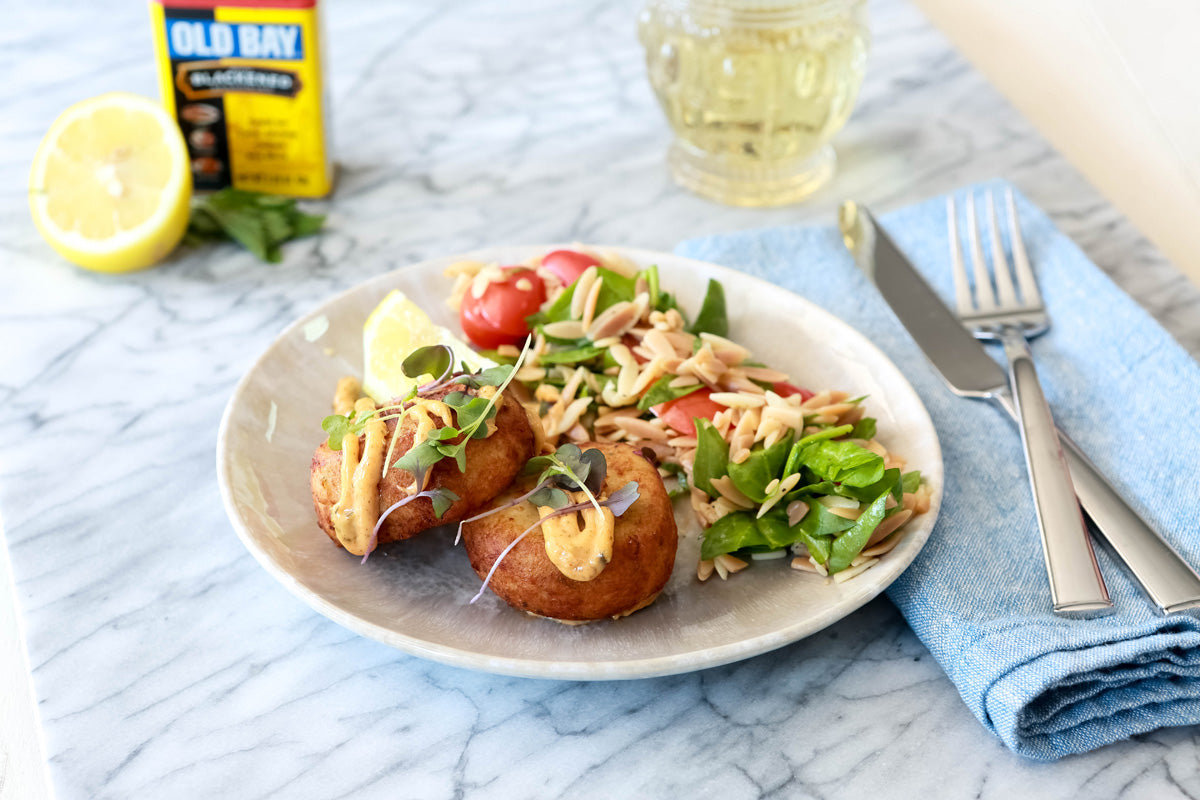 Signature Crab Cakes
$36.00 Out of Stock
Lump crab, "holy trinity" of onions, peppers, & celery, over gemelli pasta with corn, cherry tomatoes, fava beans, red peppers, lemon juice and seasonings. 100% delish!
Allergens: Eggs, Shellfish (crab), Wheat, Soy, Dairy
Ah! The Crab Cakes …🤗
This entree is absolutely divine! It's one of my favorite entrees on the menu with lots of crab and also flavorful!
Always skeptical of crab cakes as there usually is too much filler and not enough crab meat. Well, these crab cakes surprised us...lots of crab and great flavor!
Delicious, full of lump crab, but a little dry if not for the sauce. Could use a little more of the sauce.