Skip to product information
« Back to all Products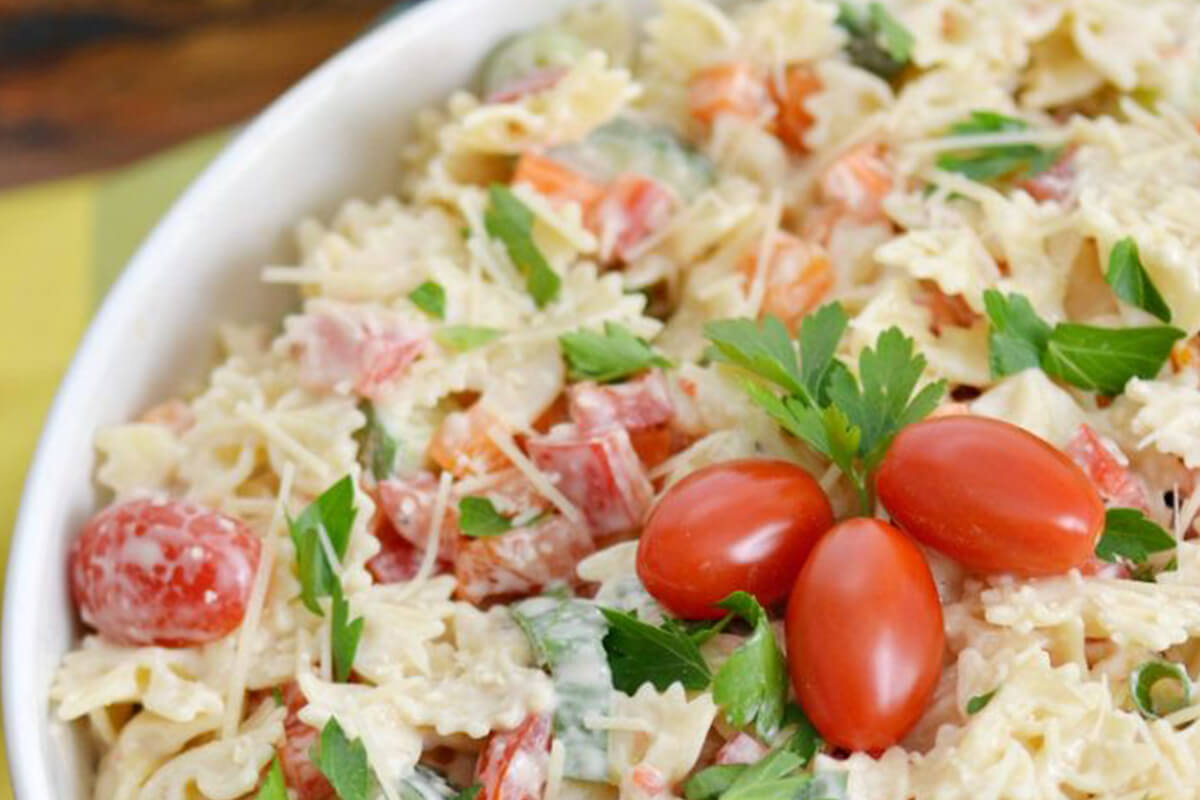 Signature Creamy Pasta Salad
$9.00
Our Signature Creamy Pasta Salad will be your new favorite! Made with bowtie pasta noodles, cucumber, tomato, red bell pepper, garlic, mayo and our special seasoning blend!
Allergens: Eggs, Soy, and Wheat
Size: 1 Container ( 3/4 Pound)
Absolutely delicious
I had the creamy pasta salad and I was surprised it was not too sweet and not too tangy … it was perfect! I will be by to pick up other things to try as well as another helping of the pasta salad!
One of the best options offered!
Nice fresh side with amazing flavor. Can't go wrong with this pick.
Love having this around to grab for a quick lunch!
This a great for a quick lunch or for a dinner side. My husband loves this one.