Skip to product information
« Back to all Products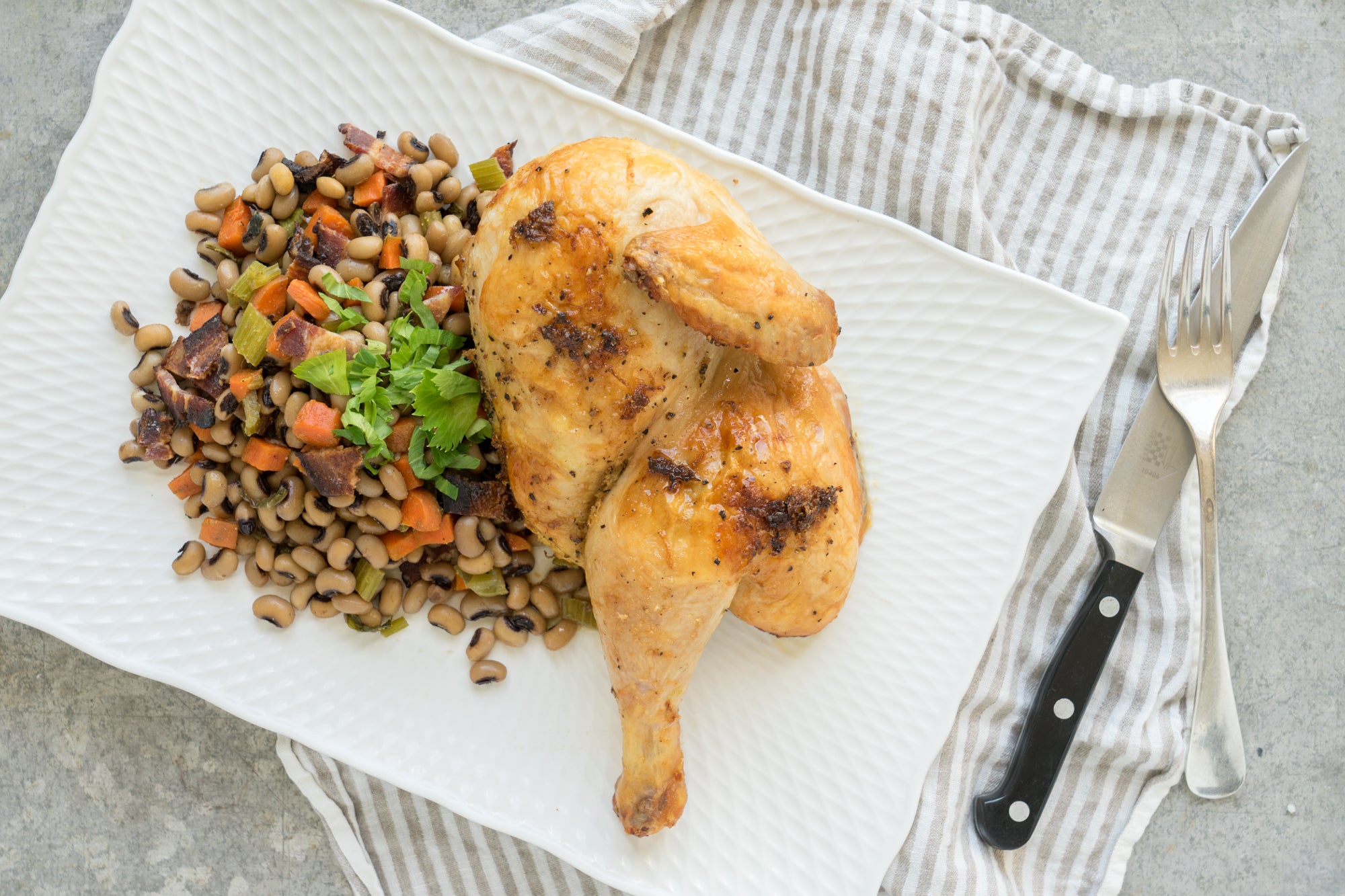 Southern Cassoulet
$21.00
Perfectly brined roasted chicken served over our southern Hoppin' John. This delicious blend of black-eyed peas, sweet potatoes, celery, carrot, onion, prosciutto and bacon is sure to bring you good luck and happy taste buds!
Allergens: n/a
Wonderful dish
The chicken is flavorful and moist and the cassoulet wonderful
Truly Southern!
Southern Cassoulet was absolutely delicious and I'll definitely order again!
So so unbelievably good
This was EXACTLY what our family needed on this rainy day! So comforting and savory without being too heavy or rich. This will definitely be a new staple dish for our family and added to the meal train list for our friends and family!