Skip to product information
« Back to all Products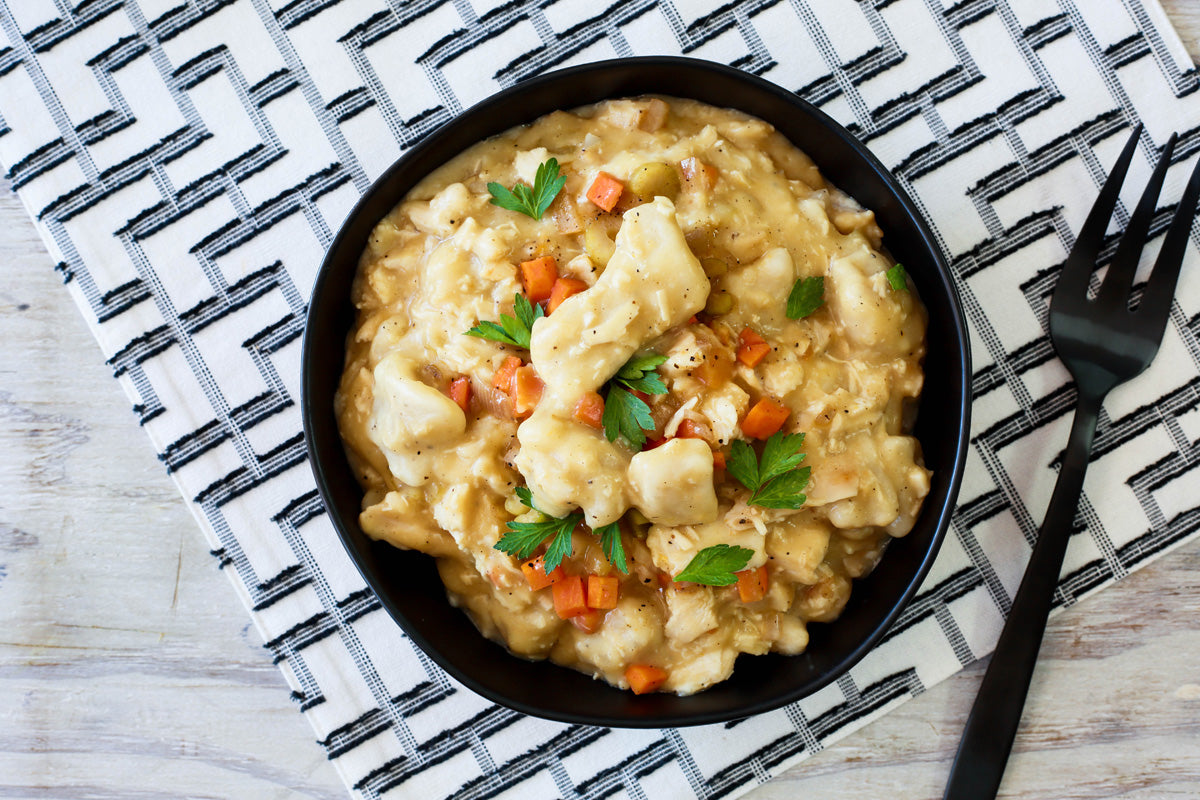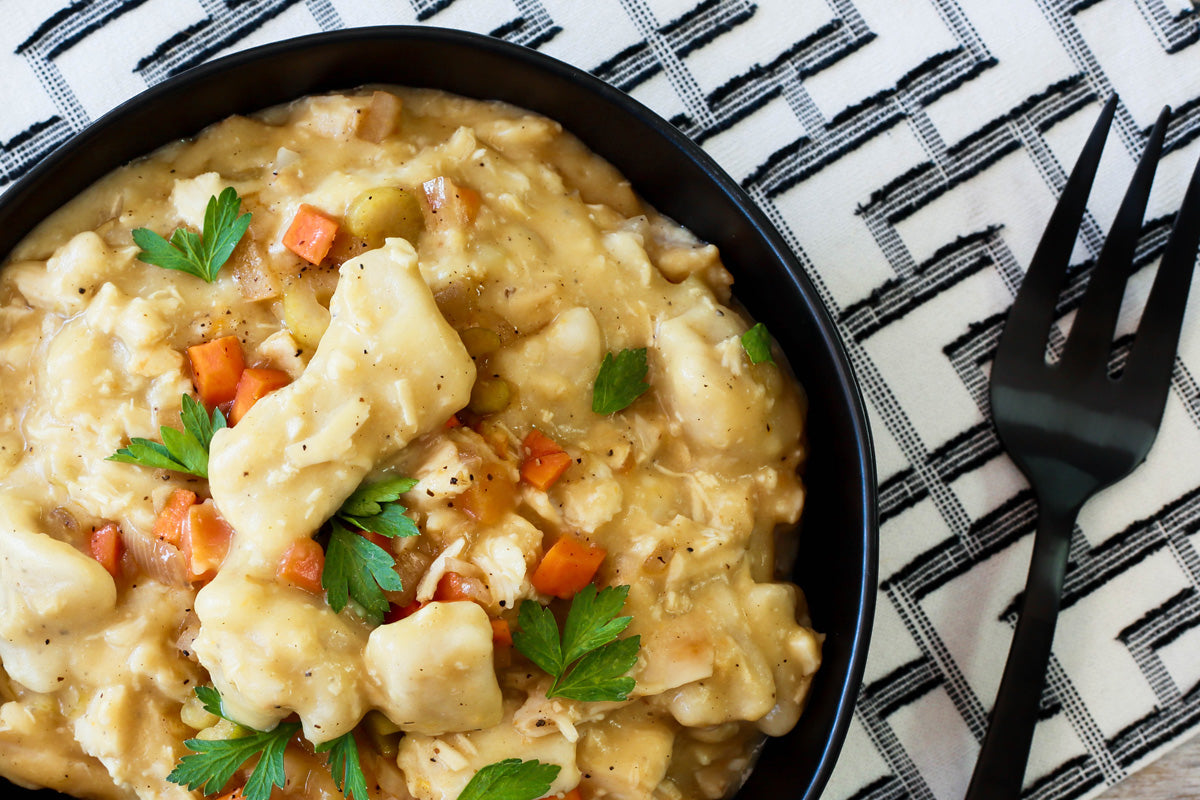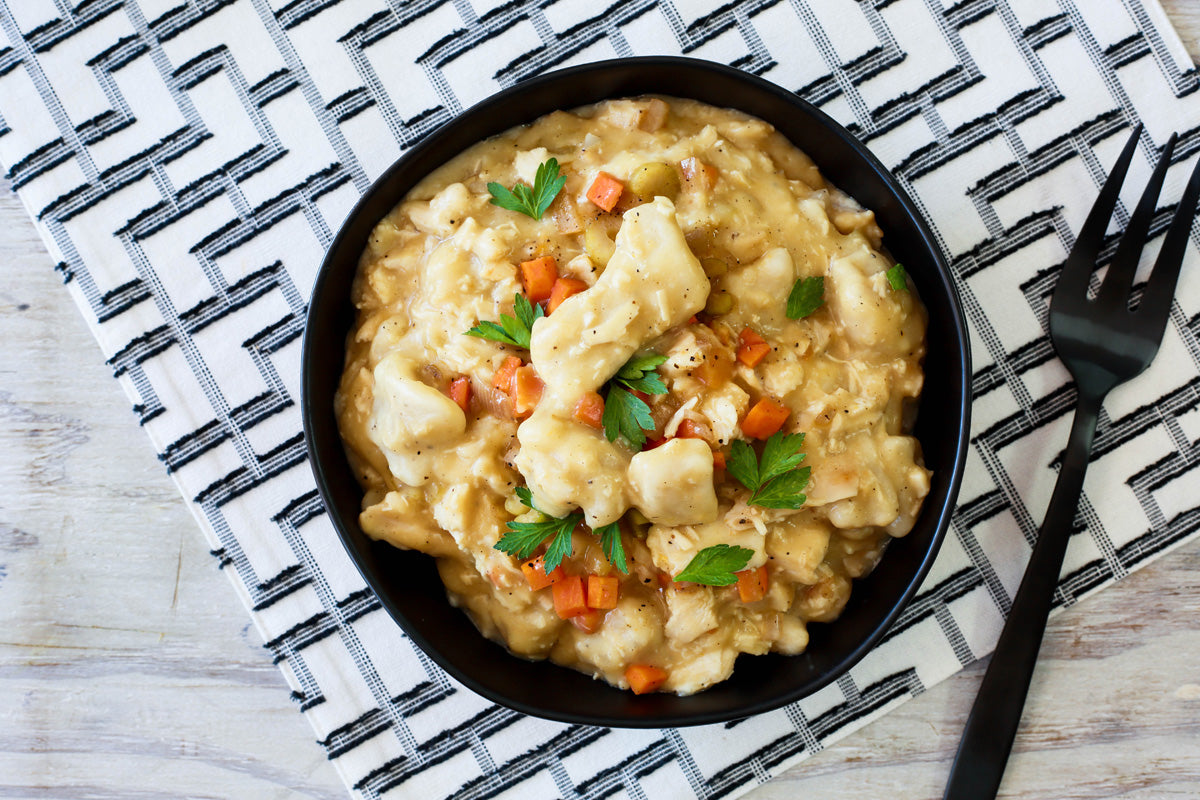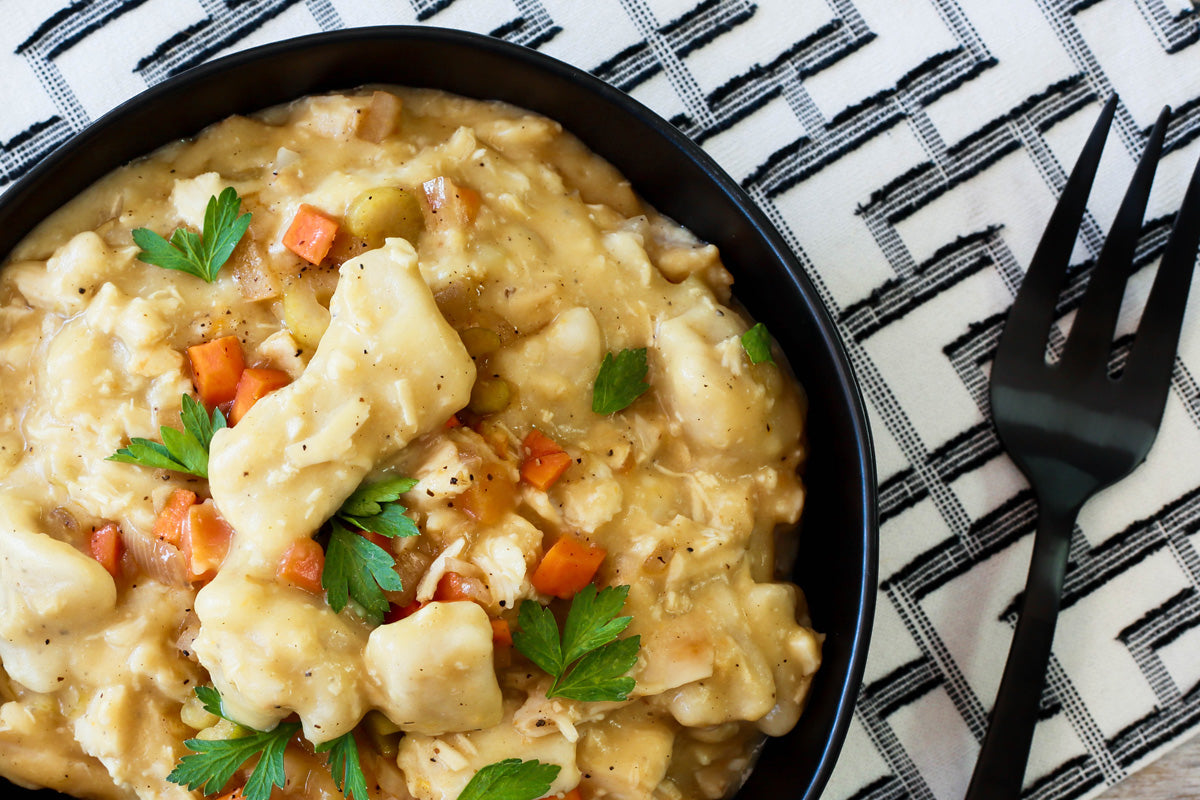 "Better Than Momma's" Chicken And Dumplings
$17.00
Pulled braised chicken breast, classic mirepoix, scratch made marjoram dumplings and a whole lotta love! You'll be hooked!
Allergens: Milk, Wheat
Container size: 1 quart (32 oz.)
Delicious & hearty
Really enjoyed this dish but would prefer slightly thinner, less doughy dumplings.
"Better Than Momma's" Chicken And Dumplings
This is by far my husbands favorite meal. The dumplings are tender and the broth rich with chicken and veggies. It's like a warm hug.
This is a great "comfort" food on a cold night! Every dish I've ever purchased from Donovan's Dish is fresh and delicious.