Skip to product information
« Back to all Products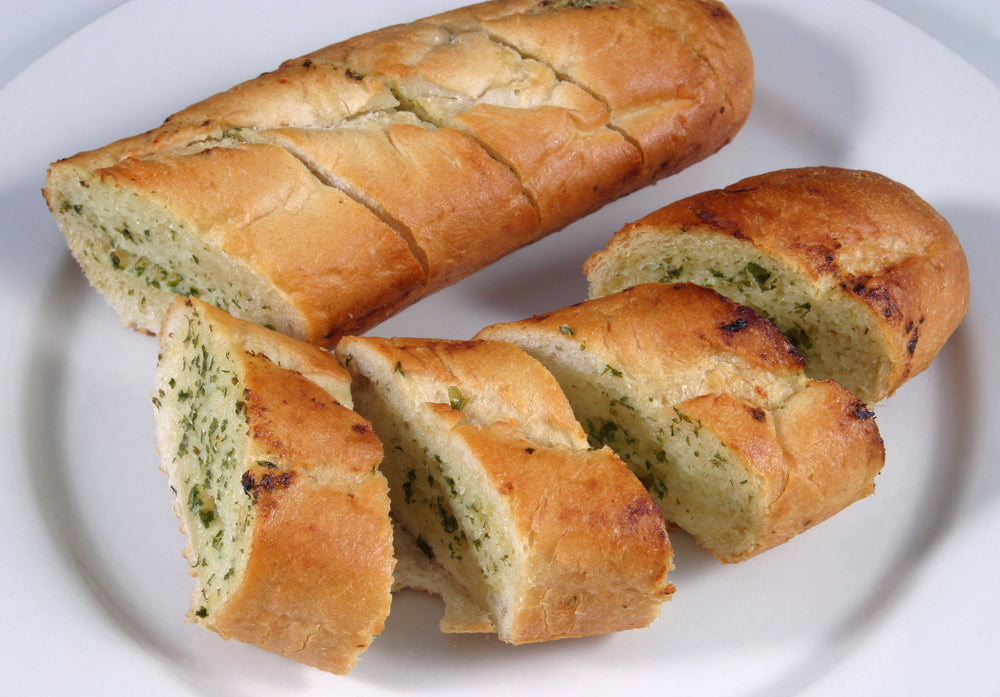 Garlic Bread
$5.00
Our Signature garlic spread smothered on a Neomonde baguette. Pure bliss!
Allergens: Milk, Wheat
Great Bread
This was wonderful with our lasagna! We will get it again.
I wanted to like this garlic bread enough to order it often, but there is too much oregano for me.
We've had it twice now - pairs great with the lasagna and chicken parm dishes. so quick and easy and tasty!
Really great garlic bread! Toasted up it's quite crunchy and is the perfect dipper for soups and sauces. A really great add on to most meals.
Excellent garlic bread that is not too buttery or garlicky - just right! You can keep it on the softer side or crisp it to your liking. We usually don't have any leftover!