Skip to product information
« Back to all Products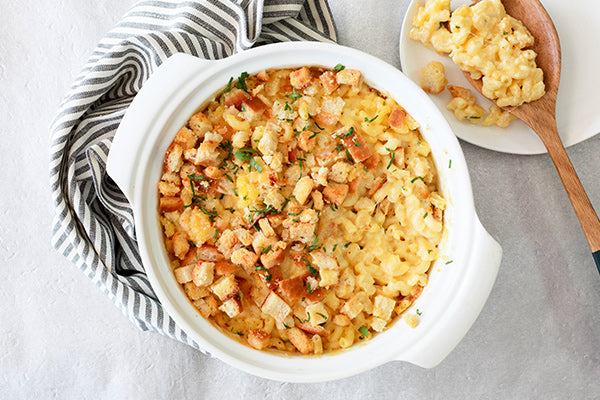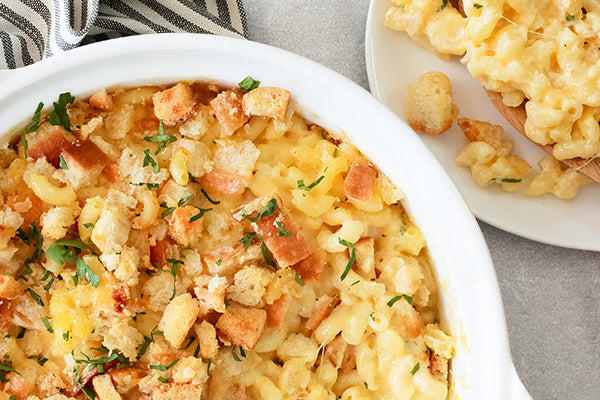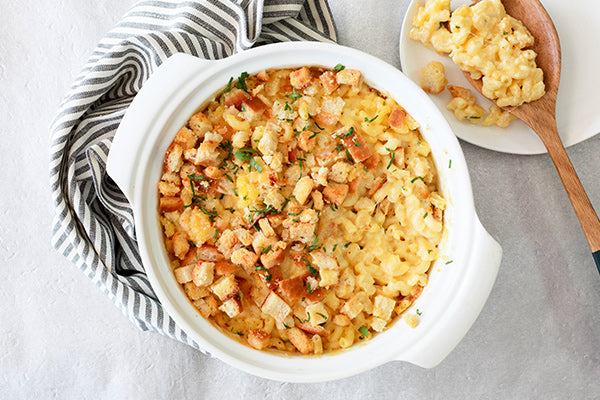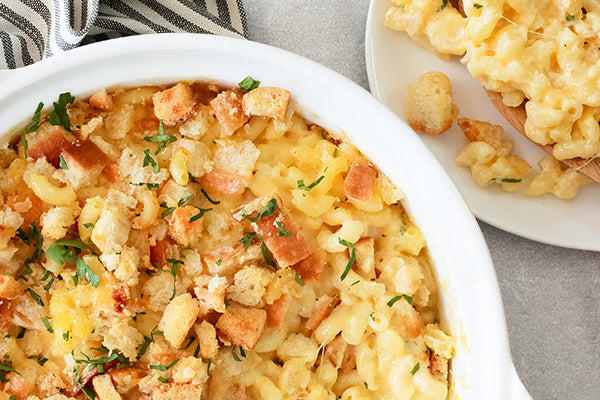 Big John's Mac & Cheese
$16.00
Cheddar,  Romano, Gruyere, elbow macaroni and a buttered crouton topping! Yes Ma'am!
Allergens: Milk, Wheat
My hubby and I normally only like the mac and cheese I make...but, DD's is delish, we love it, definitely a guilty pleasure! Goes great with DD ribs!!!
This Mac n cheese is amazing! The whole family enjoyed it. Cheesy and buttery, also love the crouton topping. It's perfect when you want a good Mac n cheese but don't have the time or energy to make it yourself.
I LOVE Mac and Cheese and this dish did not disappoint! It is very rich and the buttered croutons are a nice touch. The cooking instructions state to cover with foil and I would suggest taking the cover off for the last 15-20 mins so that the croutons will get crispy.
The portions are quite generous, I was able to get 6 meals out of a dish meant for two!
This Mac & Cheese was so tasty. The whole family loved it! Will definitely order again.
Made it for my kids' school lunch boxes and they loved it! Will buy again.