Skip to product information
« Back to all Products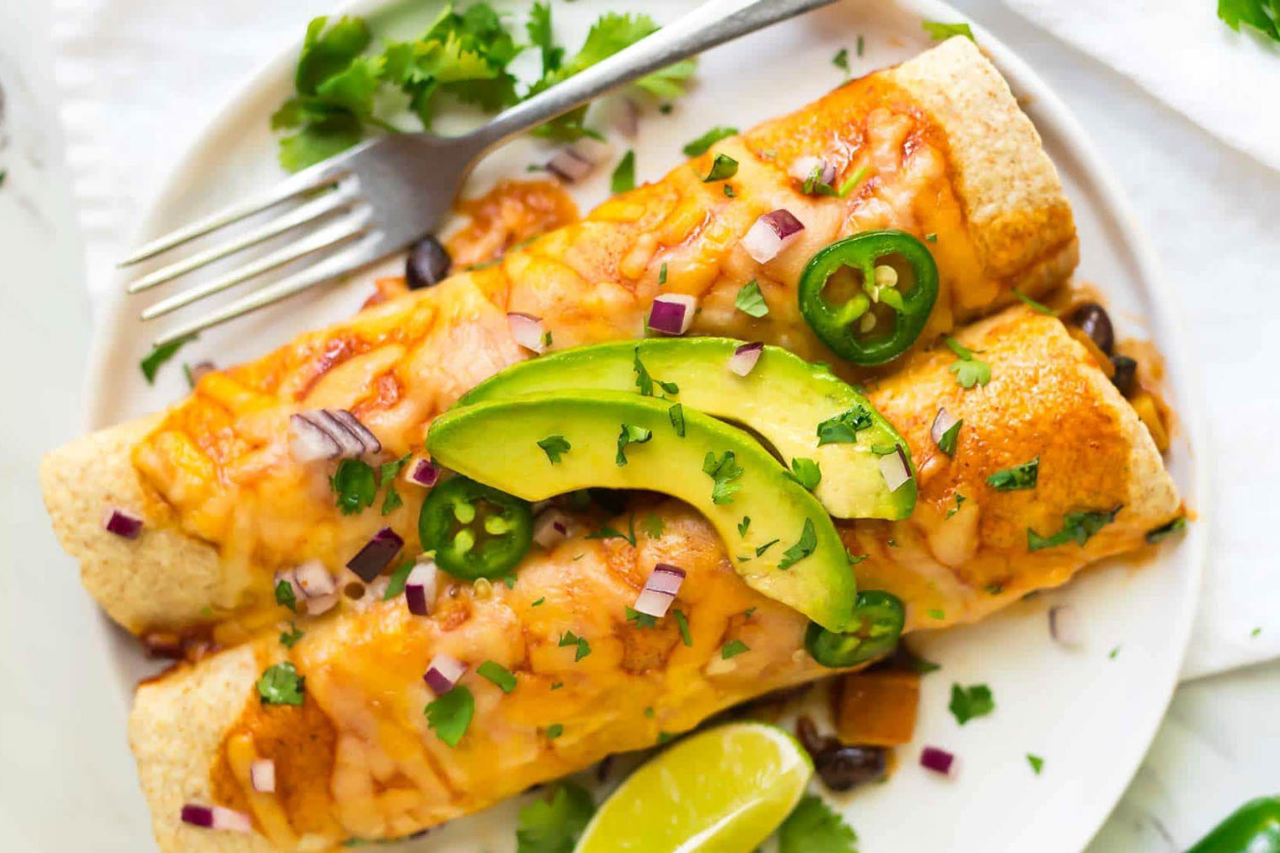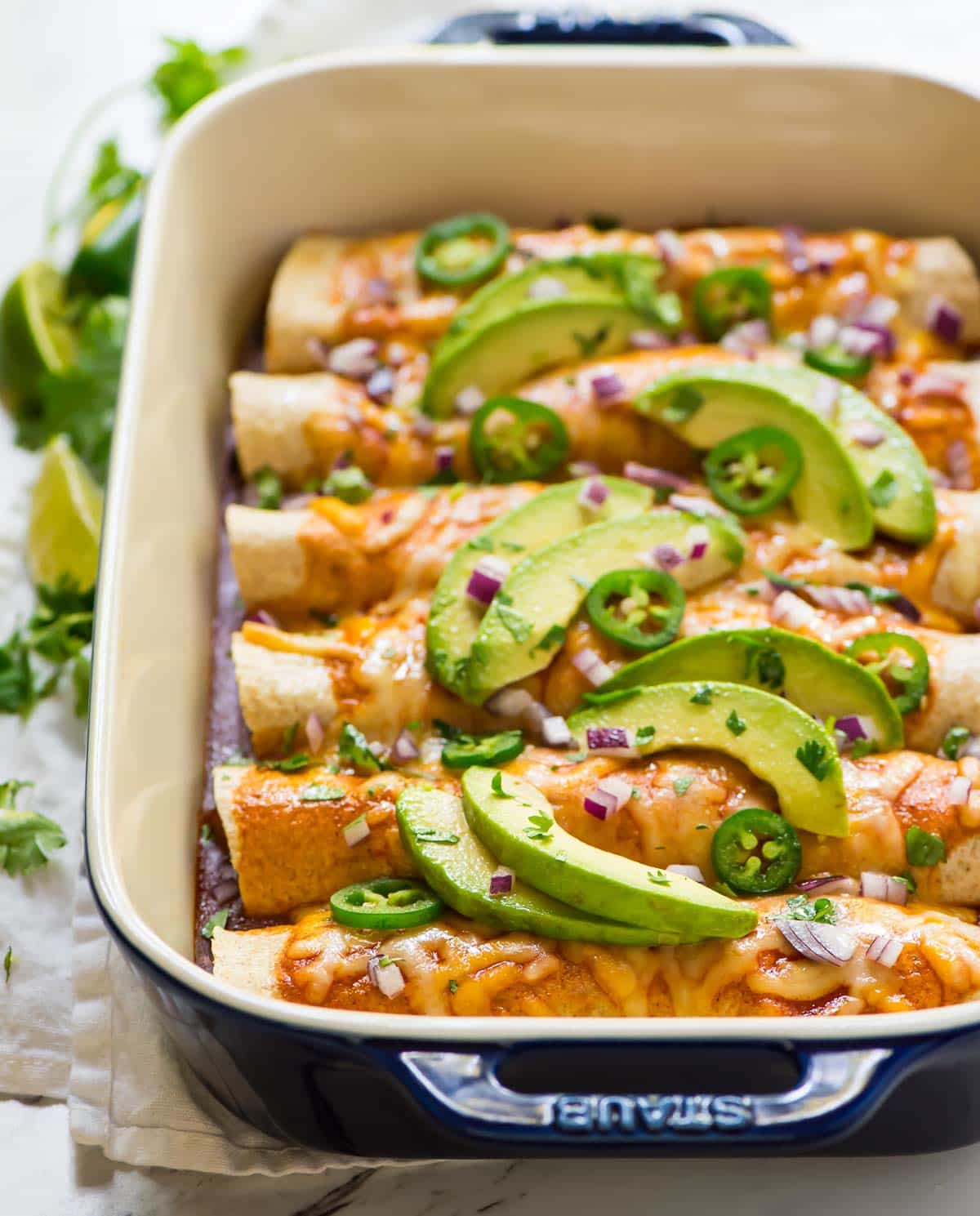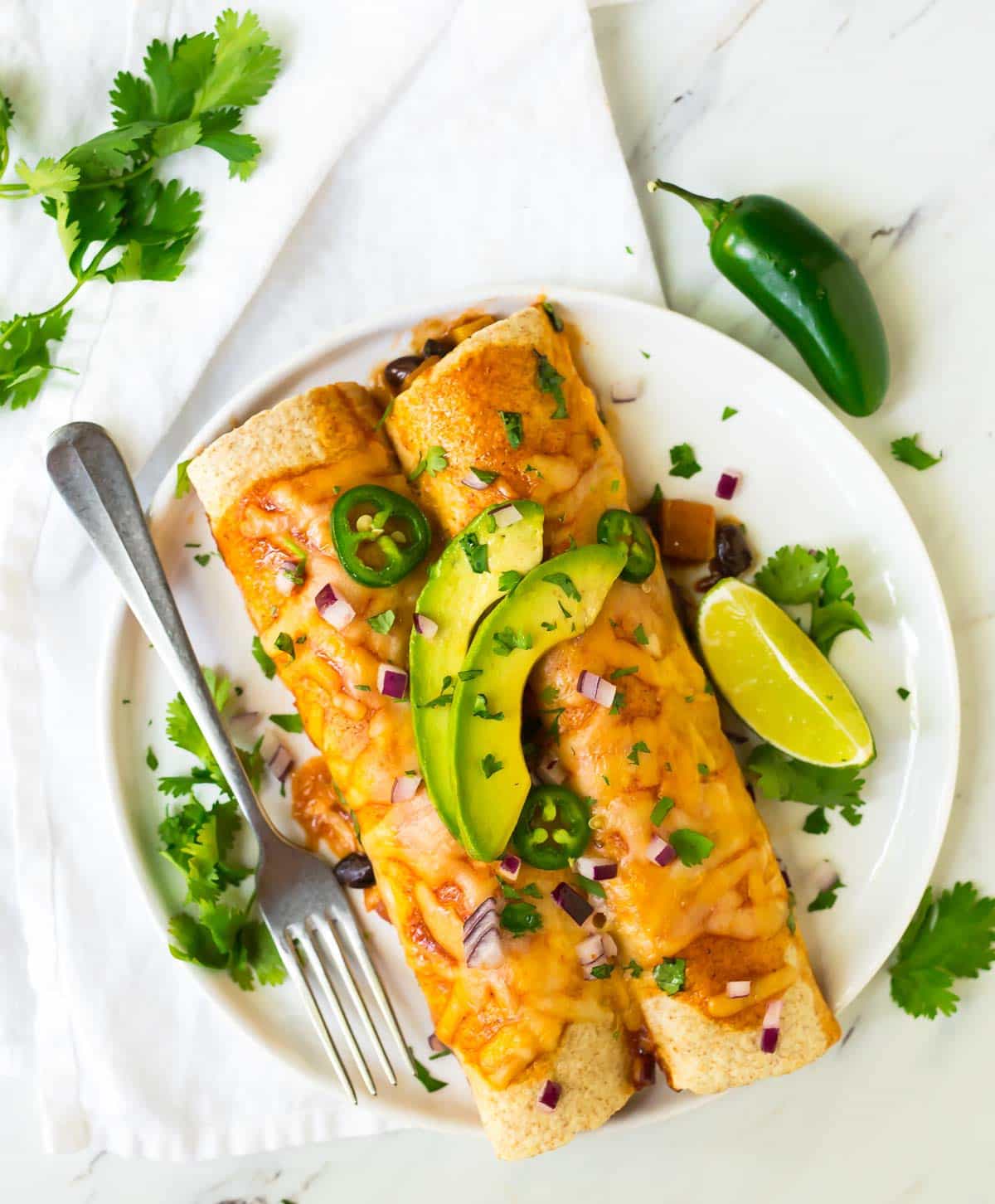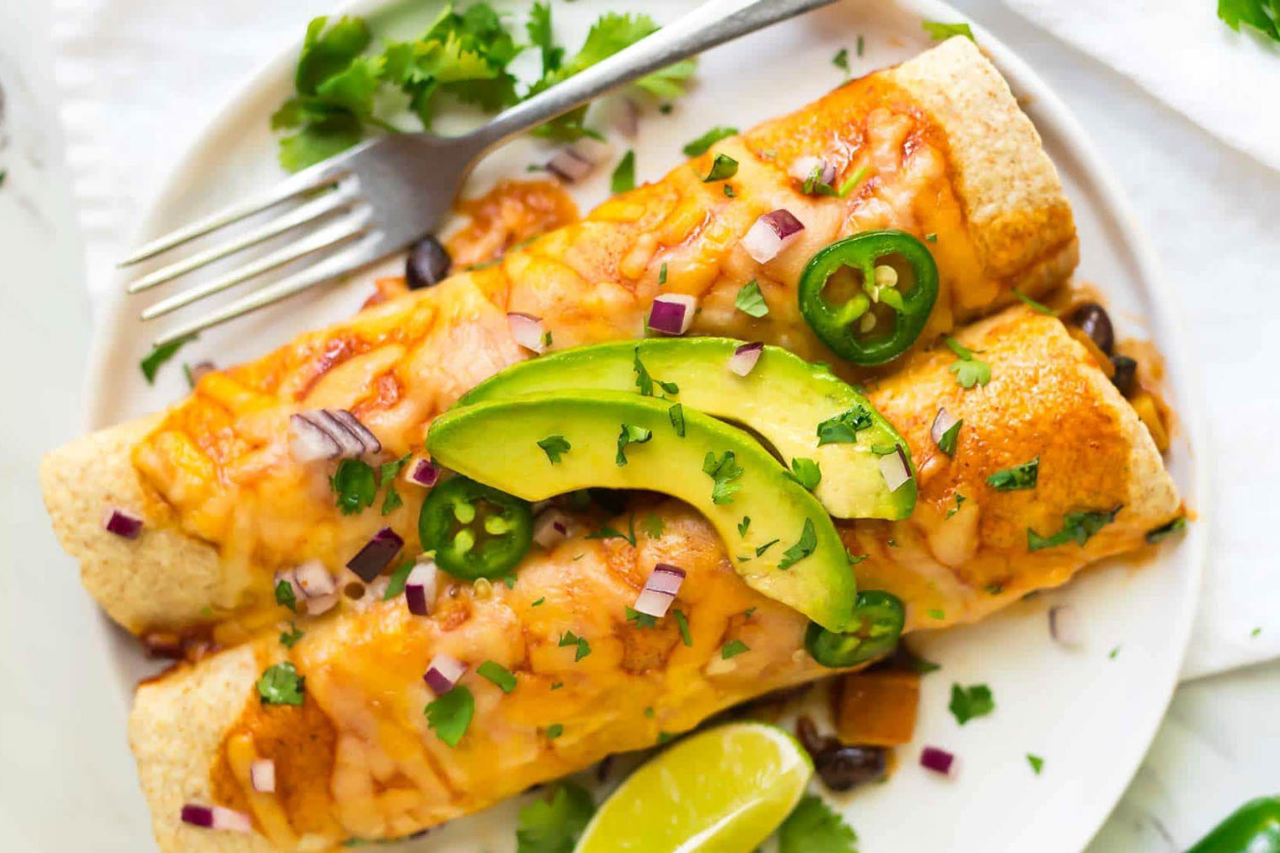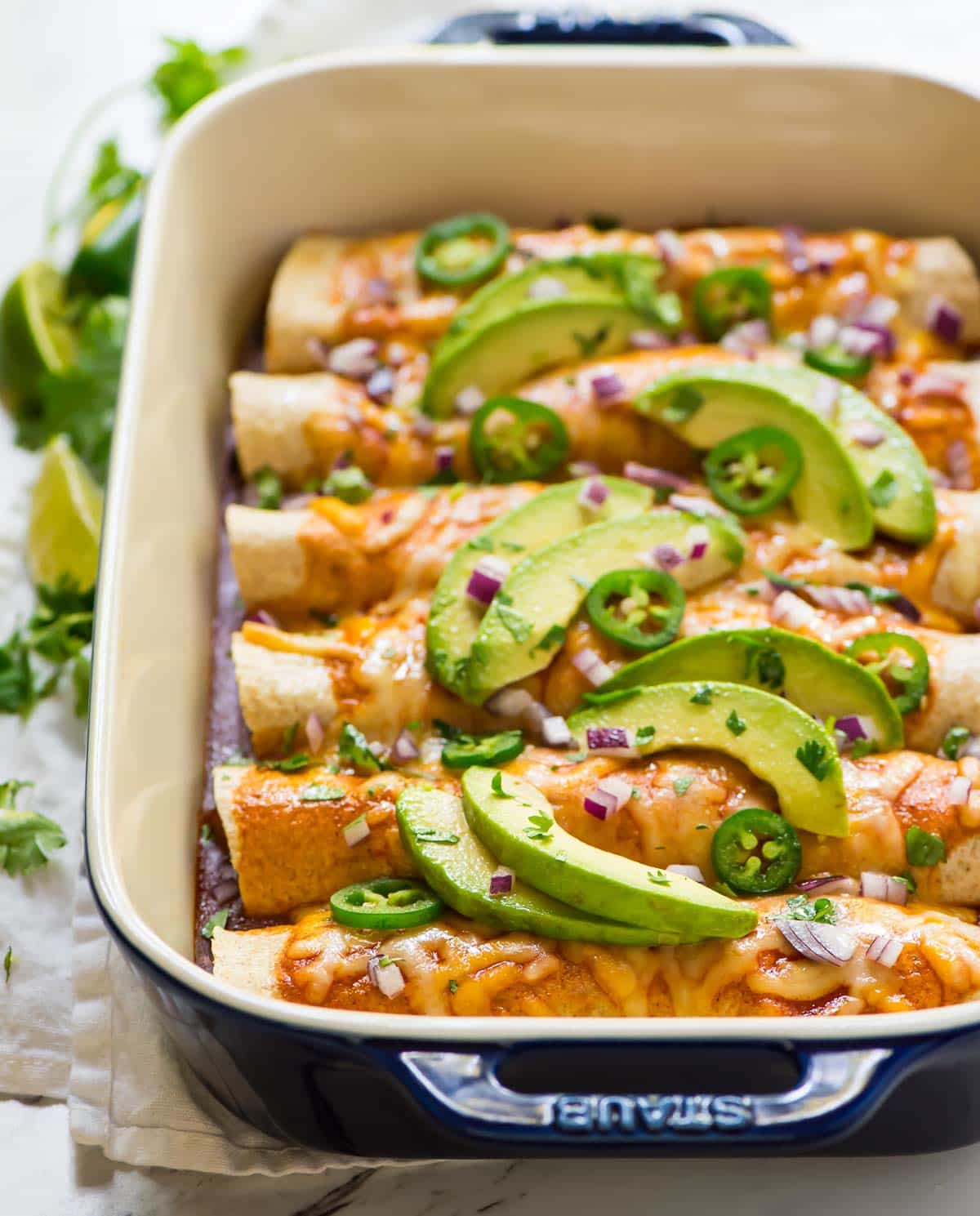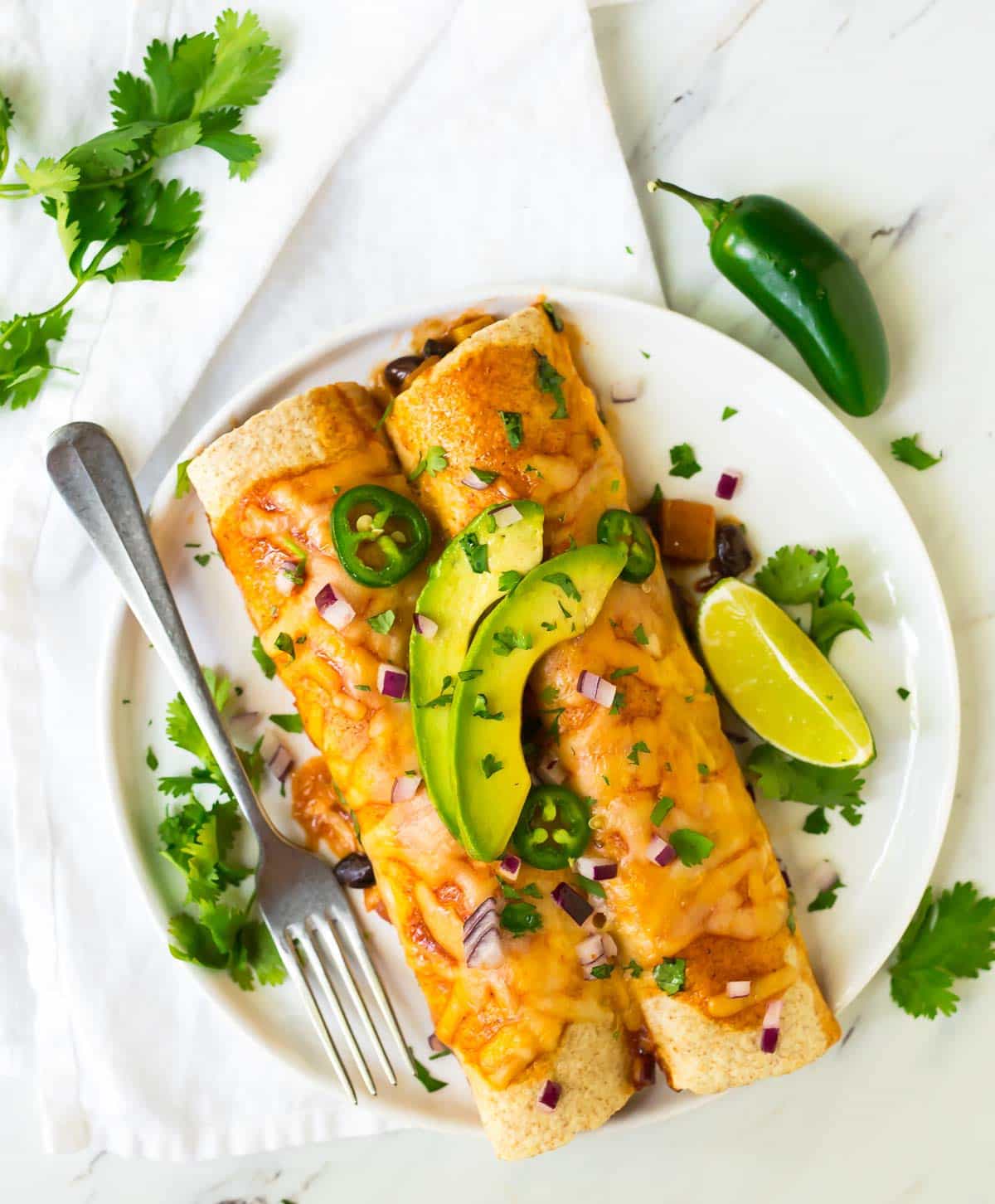 Black Bean & Sweet Potato Enchiladas
$18.00
Black beans, sweet potatoes, cranberries, squash and zucchini make up this seasonal enchilada. We add a little chipotle and serve over Mexican rice for an authentic flavor fest that will make this dish on top of your re-order list week after week.
*Flour Tortillas*
Avocados & red onion not included
Allergens: Dairy (cheese), Wheat
Delicious!
Cant get much better than this!
My favorite!
This is my favorite dish! so much flavor, filling and great portion sizing
Good Meatless Option
Very tasty and a nice meatless option
Okay, but not for me.
I recently tried this and I wasn't all that impressed. It's partly my fault for not realizing that it was meatless. I wouldn't buy it again.
These are so delicious! They have great flavor and the addition of the pepitas adds a nice texture. They are very filling and satisfying.