Skip to product information
« Back to all Products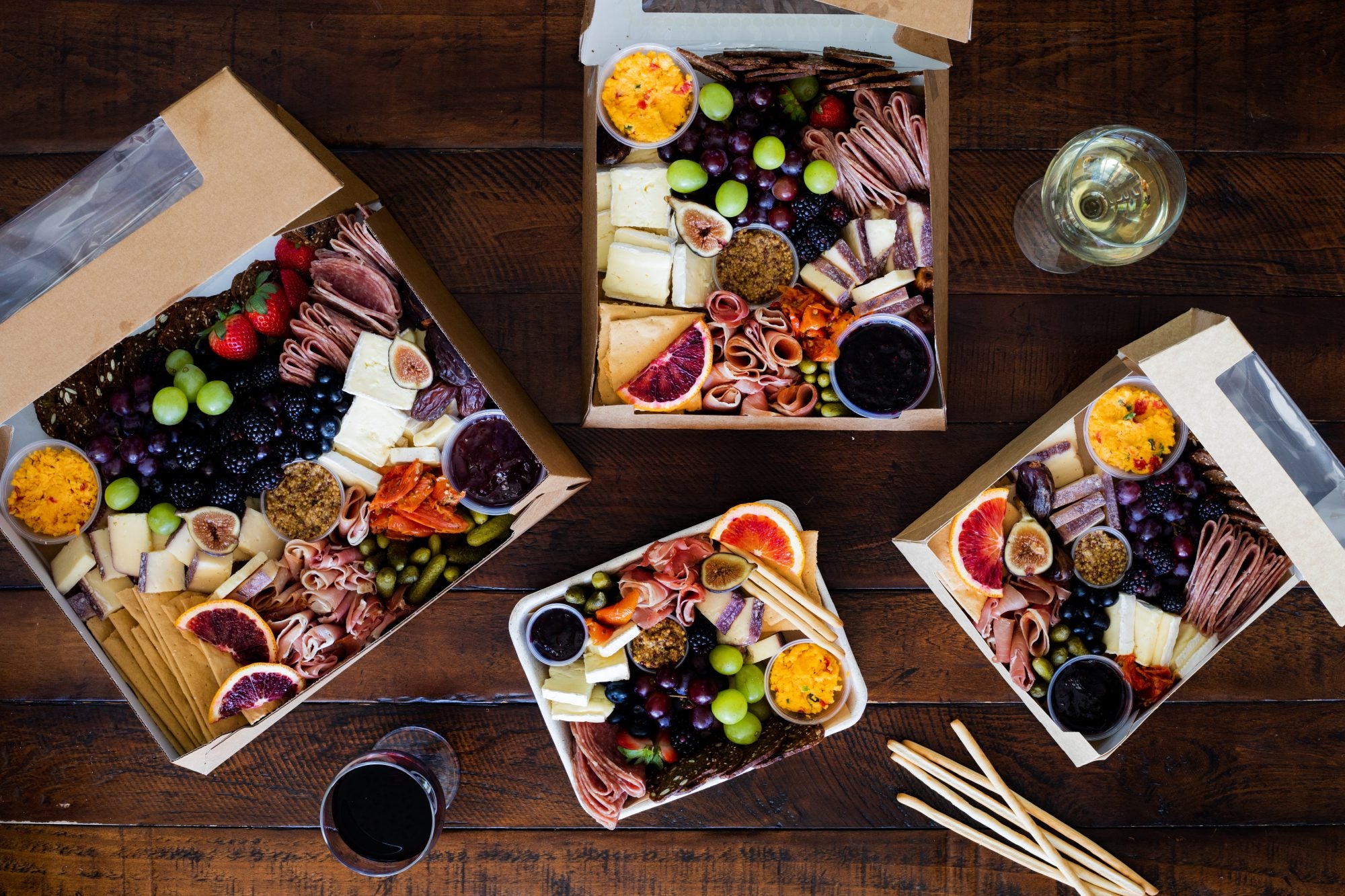 Meat & Cheese Boxes
$19.00
Each Donovan's Meat & Cheese Box is made with love featuring our Signature Pimento Cheese and local cheeses, cured meats, seasonal fruits, our Signature Guiness Grain Mustard, Mrs. Ruths jams, Artisan Crackers, and other fresh accompaniments.  Equally as beautiful as it is delicious!
Donovan's Veggie & Cheese Box comes with all the delicious fixings as the Meat & Cheese Box, however, the cured meats are swapped out for tasty seasonal vegetables paired with our "Drinkable" Ranch and Hummus.
*Boxes are made-to-order. Please specify which day and time you will be picking up."
CARY LOCATION: *All pickup orders must be placed by 4pm for SAME-DAY pickup.*

APEX LOCATION: Pickup orders must be placed by midnight the night before for pickup in Apex. We deliver all freshly made boxes to Apex in the mornings, as the kitchen is now located in Cary. If same day pickup is needed, please choose the Cary location. 
Very Good
We ordered a small veggie and cheese box—-not quite big enough for a meal for the two of us. That said, the box was still very good. Baguette bread was a bit dry, crackers, although interesting, were not crisp, but rather a bit soft. Still, i am going to order it again, but a bigger box for next time. Aside from the bread and crackers, everything was fresh and tasty. Easy outdoor meal with a glass of wine.
We've ordered these twice. One for a trip with our adult children. Everybody jumped in and really enjoyed. My husband and I enjoyed so much we got one for a light Friday night dinner. I ordered some of their honey and it went perfectly.
Great as always. Will definitely order again!
This is wonderful with a bottle of wine in the late afternoon. For two people we have found it lasts several days whether you order the individual or small.
It was delicious and festive! Will definitely recommend this and will be ordering again!