Skip to product information
« Back to all Products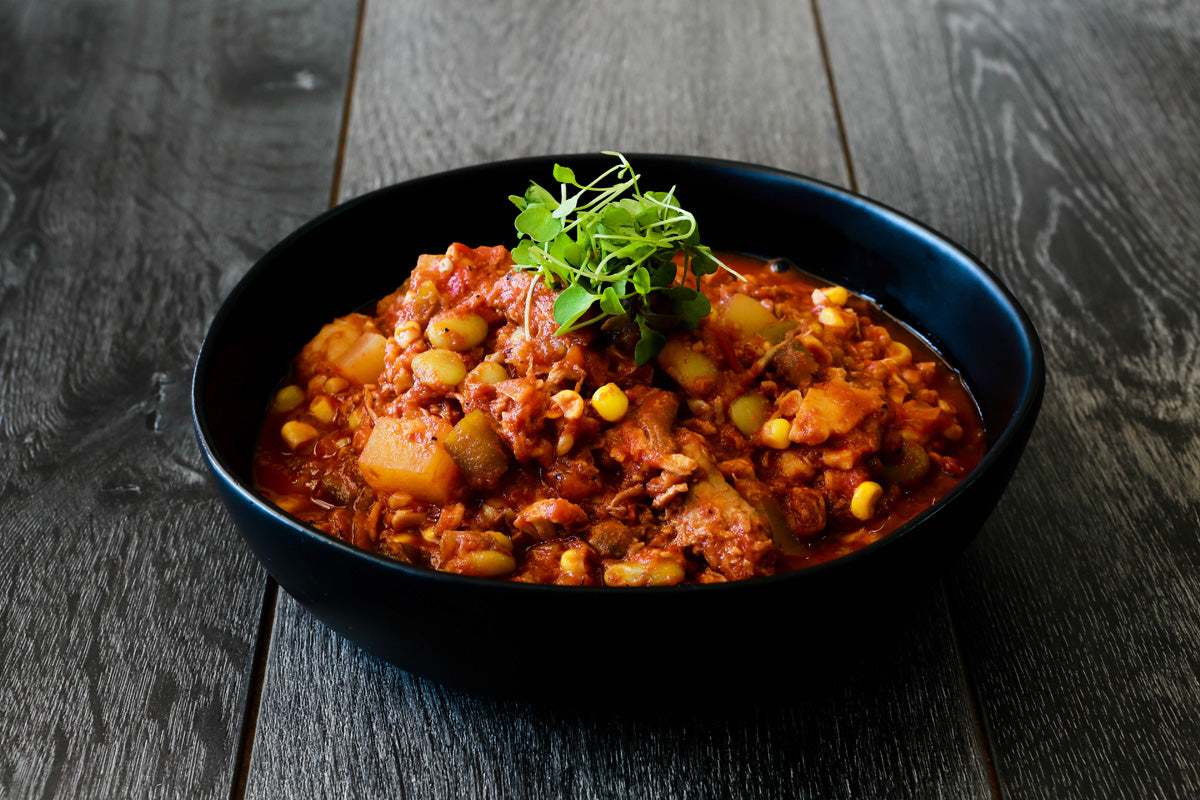 Chef TJ's BBQ Brunswick Stew
$17.00
Brunswick Stew is a classic southern dish full of delicious smoked pork, veggies, and a savory barbecue broth. It's the perfect way to warm up on a chilly winter day, or just when you're craving a taste of the south!
Smoked pork butt, pulled roasted chicken, corn off the cob, Russet potatoes, lima beans, okra, touch of Eastern & Western BBQ sauce. (1 quart)
Gluten Free
Allergens: Milk
BBQ Brunswick Stew
Delicious!! I love Brunswick Stew and this one doesn't disappoint!
Best Ever
It's as good as my homemade Brunswick stew.
The very best
This is the best Brunswick Stew that I have ever eaten - that's why I order 2 at a time!
DELICIOUS
Chef's TJ BBQ Brunswick Stew is awesome. Wonderful combination of the perfect ingredients. Not too spicy, just right for my taste. Definitely a winner I'm my house.
Delicious!
The best Brunswick stew I've ever had. Just loved it. Perfectly cooked, wonderful seasoning, perfect texture. I would highly recommend. :)