Skip to product information
« Back to all Products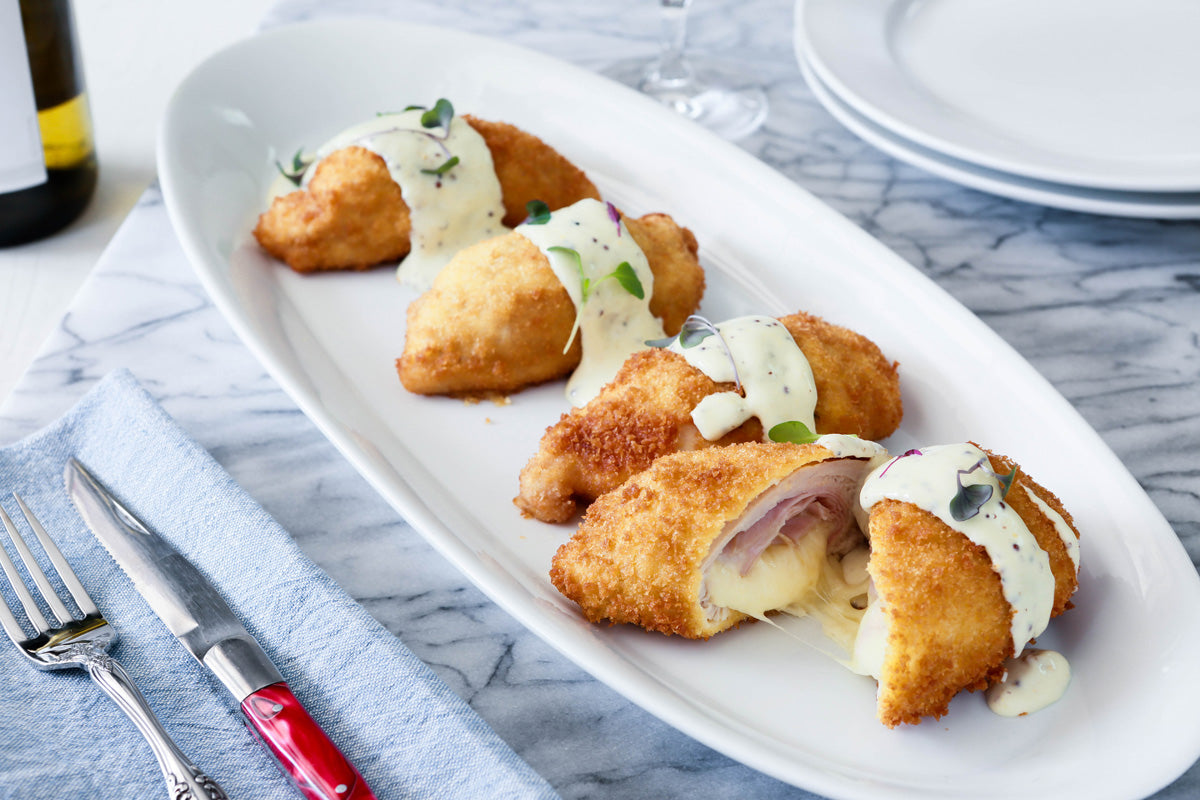 Chicken Cordon Bleu
$21.00
Like having a French Chef in your kitchen, our Cordon Bleu is perfection! Chicken Breast, hardwood smoked ham, Swiss, panko, gruyere & mustard cream sauce served with Chef Ken's honey tarragon roasted potatoes.
Allergens: Milk, Eggs, Wheat, Soy
Incredible
This dish was so very tasty, I don't know what they do but the potatoes taste entirely different with each dish. Will buy this again…
chicken was a little dry but otherwise good dish.