Skip to product information
« Back to all Products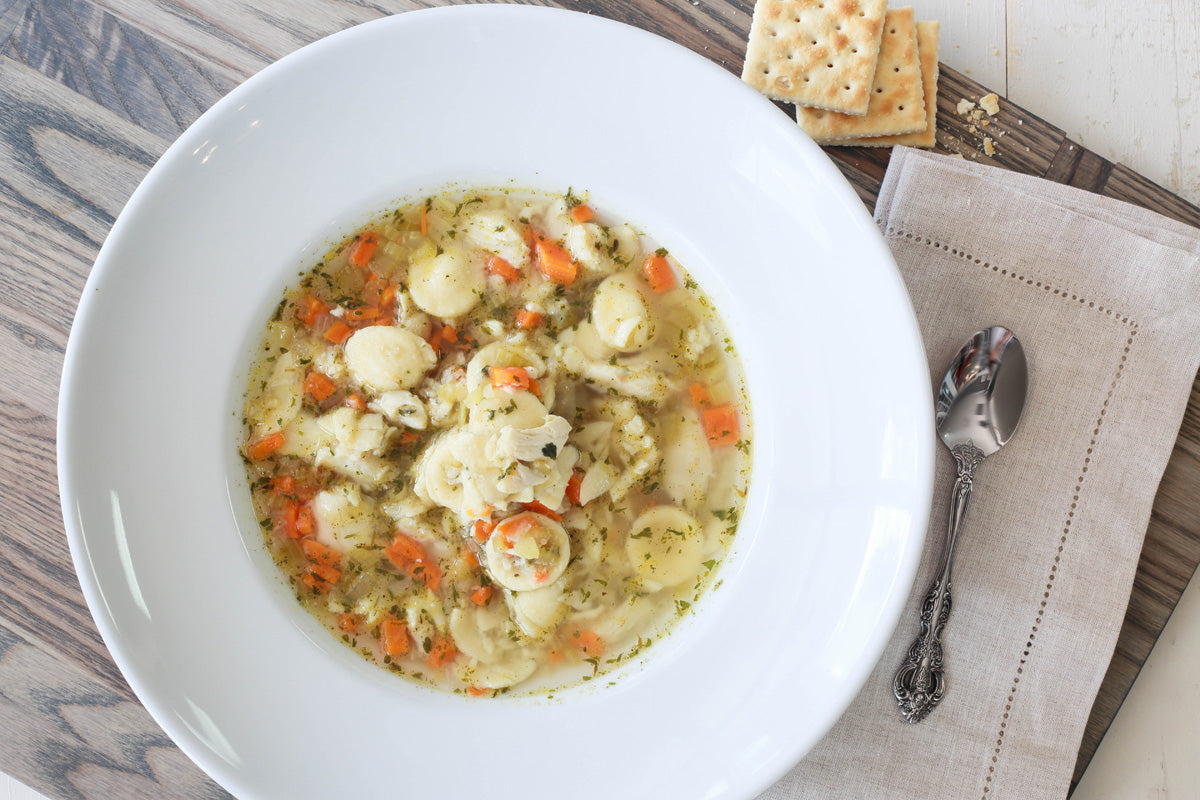 Chicken Noodle Soup
$17.00
Roasted pulled chicken, celery, carrots, onions and egg noodles. Classic and delicious!
(1 quart)
Allergens: Wheat
Wonderful... the only possible negative I would ever have about any of DD, would be a bit salty.
Very good, very hearty
Soup is very good and hearty; not too salty at all. I would prefer more broth; also the little pastas are overcooked.
Just like mom makes it
The whole family I sent this to was fighting over it and when they tasted it said it was one of the closest to their family recipe!