Skip to product information
« Back to all Products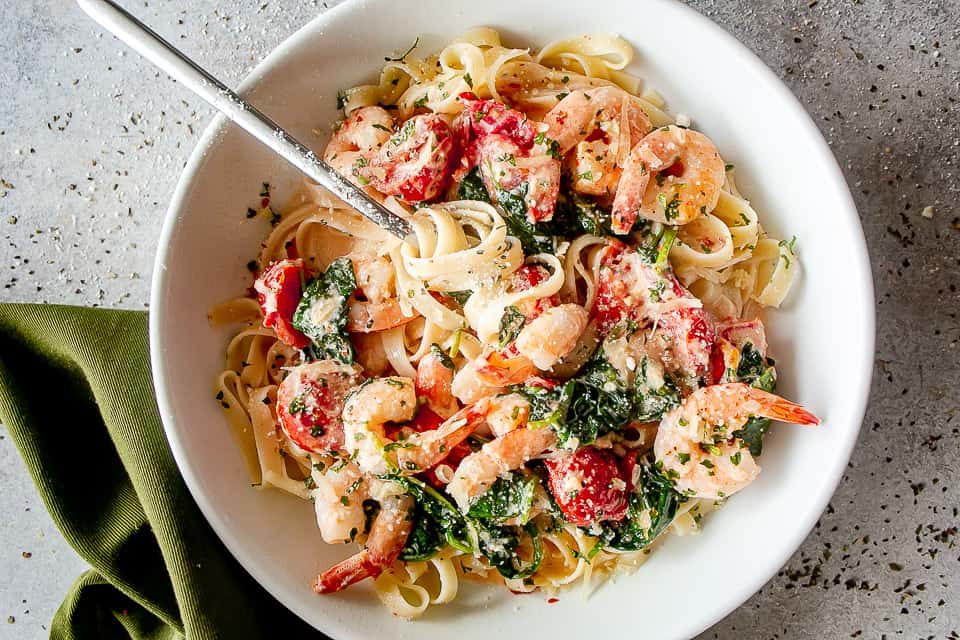 Classic Shrimp Scampi
$22.00
Shrimp, sautéed garlic and shallots, with a white wine & butter sauce served over fettuccini noodles. We consider ourselves scampi snobs, and this is the best you'll ever have!
Allergens: Shellfish (shrimp), Dairy (butter, cheese), Wheat
Good taste
Shrimp were plump, well-cooked & plentiful. Would have like more noodes & lestt sauce. It was messing eating it. I would take down the lemon a bit and, as I have mentioned with other menus, pls stop throwing cayenne or hot sauce in. It burns my mouth. I've heard said that chefs who do not know how to properly use spices throw heat into the dish so your taste buds are dulled. Pls don't do this. Shrimp scampi should not be spicy.
Very tasty and good sized servings.
Had several times,consistently excellent
Good meal
It was a good meal but noodles & shrimp were over cooked. Might give it one more chance.