Skip to product information
« Back to all Products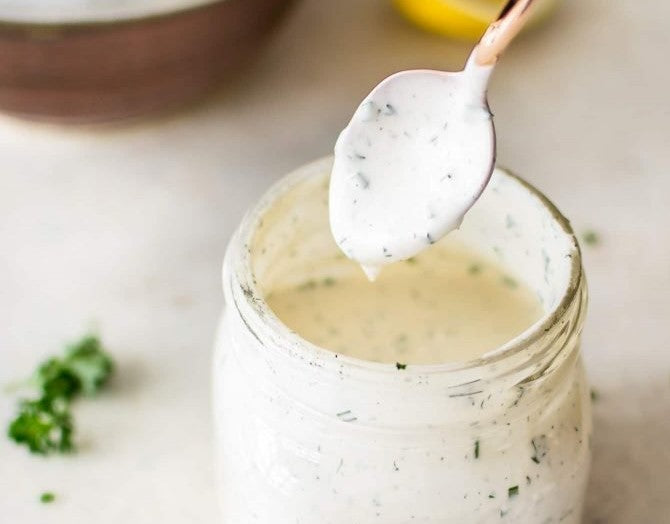 DD's Drinkable Ranch (Seriously)
$4.50
This mixture of buttermilk, Duke's mayonnaise, and special seasonings is so good, some noteworthy restaurants have asked to buy it in bulk!
Gluten Free
Allergens: Milk, Eggs. Soybeans
It is my granddaughter who won't eat salad without your dressing. Her dad also thinks it is the best! Make my own light dressing because I have no sense of taste or smell. Never have had a meal from DD that wasn't very tasty. Took one to my friend n Va so we could relax and enjoy being together at home with no fuss about dinner. Chicken Picatta, I think ! Thanks !
The best ranch!!!!!!!!!!!!
A very good ranch! Doesn't over power salad ingredients but offers a creamy vehicle for veggies. I couldn't help licking the spoon!
Excellent ranch dressing! We can never go back to grocery store ranch again!