Skip to product information
« Back to all Products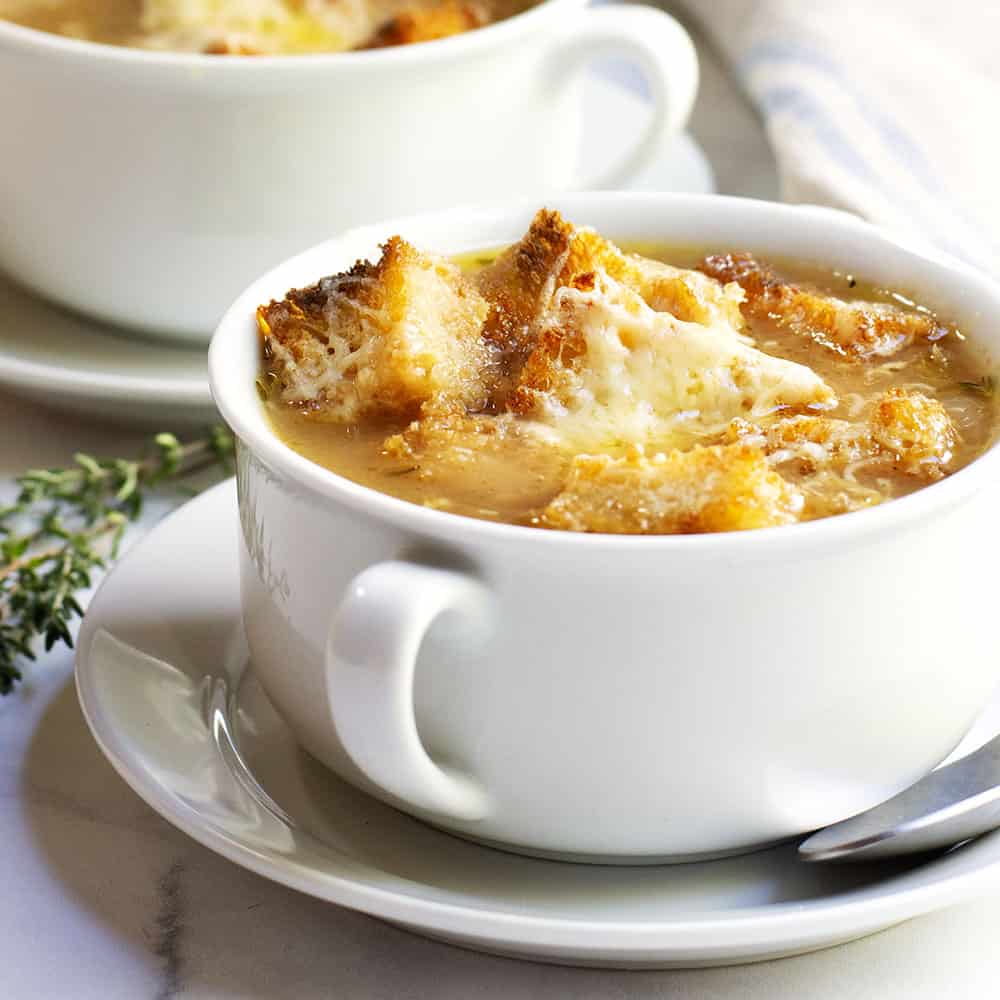 French Onion Soup
$16.00
Onion, Beef Stock, Red Wine, Garlic, Fresh Herbs, Butter, Salt, Pepper. Croutons and swiss cheese packaged separately.
Allergens: Wheat (croutons), Dairy (butter and cheese)
Size: 1 Quart
French Onion Soup is my favorite soup ever, but I HATE making it. Donavan's FOS is one of the best Ive ever had. So easy to just reheat and enjoy! If I could give it 10 stars I would!
Perfection! Highly recommend! This will be my go to soup all winter!
We LOVED the French Onion soup!!!! Very flavorful.