Skip to product information
« Back to all Products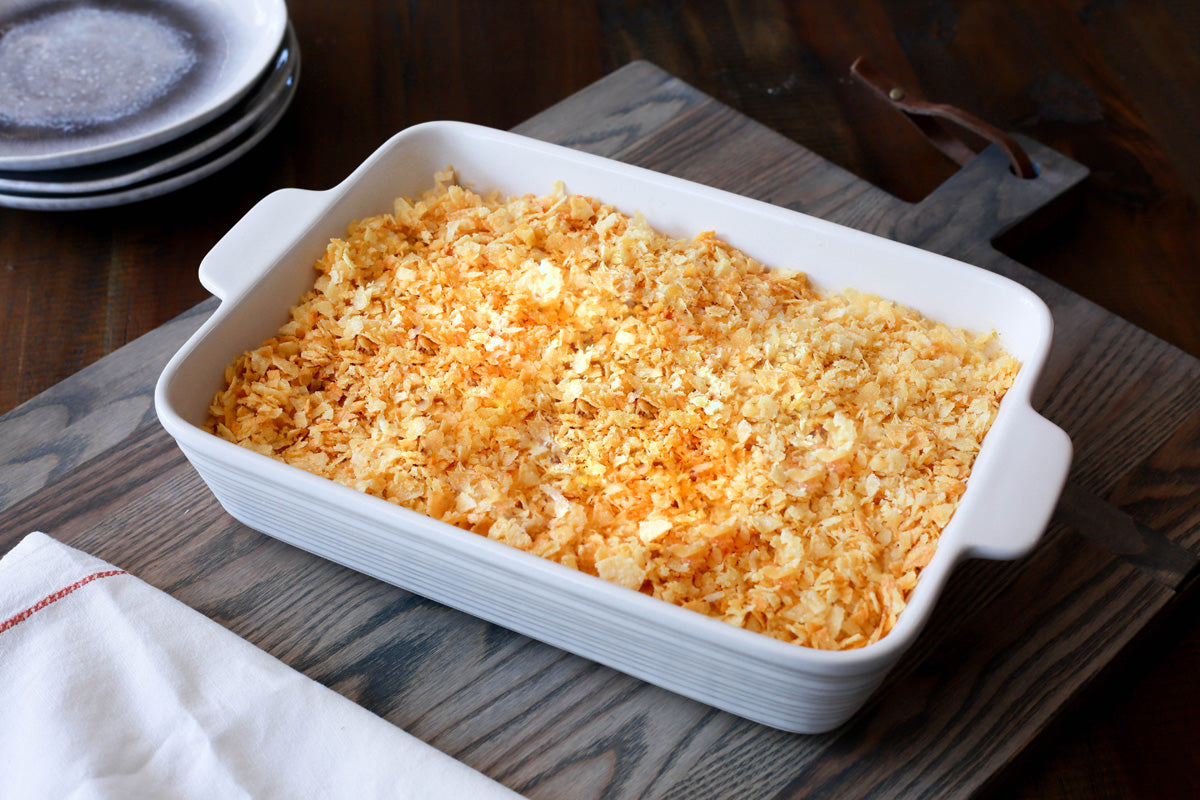 Hot Chicken Salad
$19.00
Chopped chicken breast, cheddar & jasmine rice mixed together and topped with a potato chip topping.
Allergens: Milk, Tree nuts (almonds), Eggs, Soy
This was decent.
It's just Buffalo chicken with rice. Nothing special but we added broccoli to it and that was a lot better.
Cheers! 👏
This is a very good dish! I will order it again.
MY FAVE
The Hot Chicken Salad is MY all-time favorite dish! It reminds me of the days of my youth when fun and fancy bridal and baby showers included this dish!