Skip to product information
« Back to all Products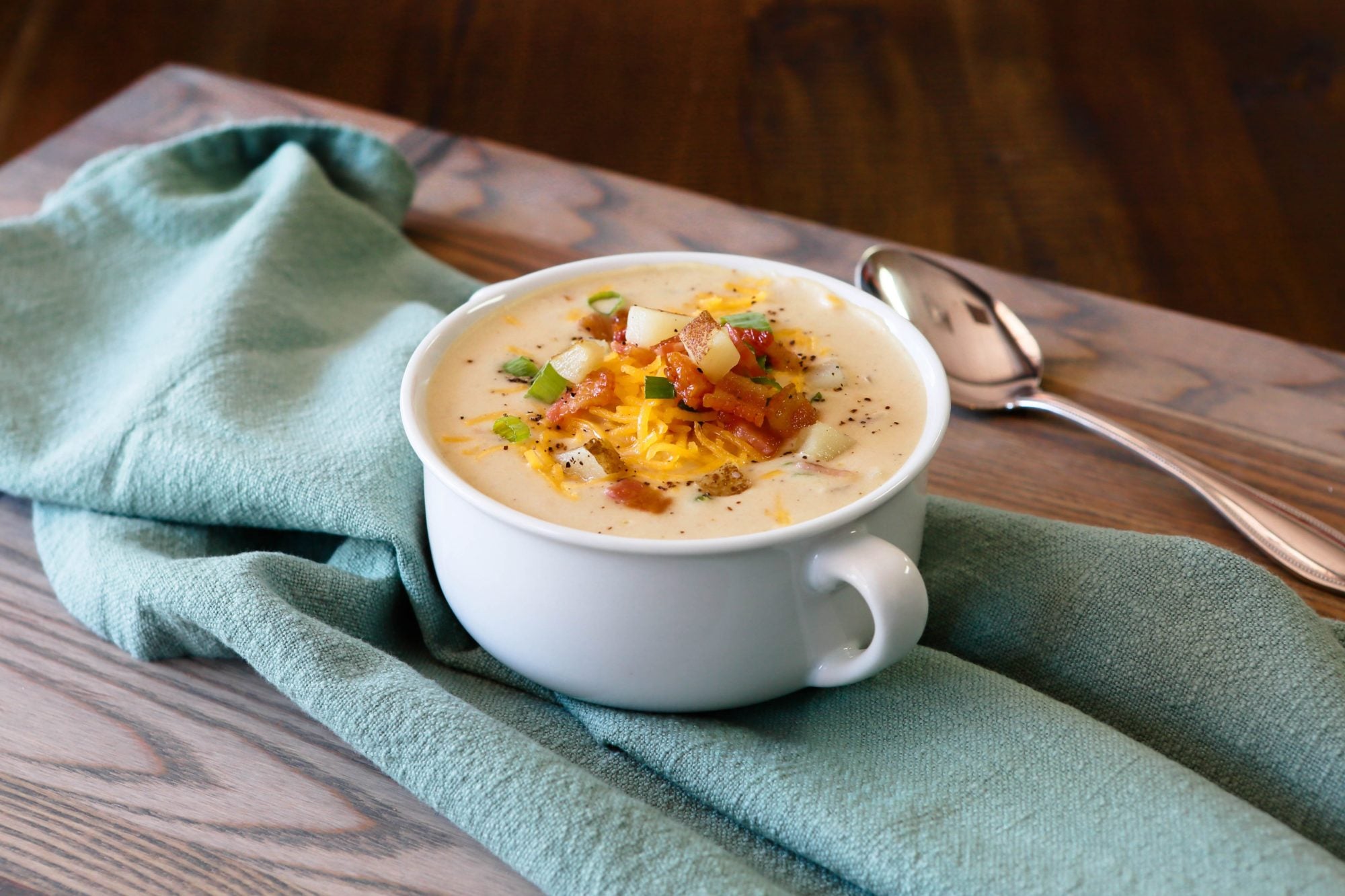 Loaded Potato Soup
$17.00
Idaho Russet potatoes, Heritage Farm Applewood-smoked bacon, garlic, onions, heavy cream, sour cream, cheddar cheese, and green onions.
Allergens: Milk
Size: 1 Quart
I judge other people's soup pretty harshly, since I'm known for making really, really good soups. Wow. This soup is the real deal! Thick, creamy, chunky, and loaded with all the good stuff...and you can taste it all. Chives, butter, bacon...yum. Extremely well-seasoned and miraculously thawed to perfection. I would definitely order this again. I served it to 25 people and everyone raved about it! Excellent!!
So warm and comforting! I have never been able to freeze potato soup and it not come out like a big pile of mush. Donovan's works some magic here because it was full of texture and the right amount of comfort to make a rainy night cozy!! Will be ordering again!
Delicious!! Lots of bacon though, so it helps to be a bacon fan :)
Delicious potato soup. I've made potato soup myself many times and sorry to say that it has never come out quite as good as this. It has smaller potato chunks and packs lots of bacon flavor. 1 order is good for 2 portions.