Skip to product information
« Back to all Products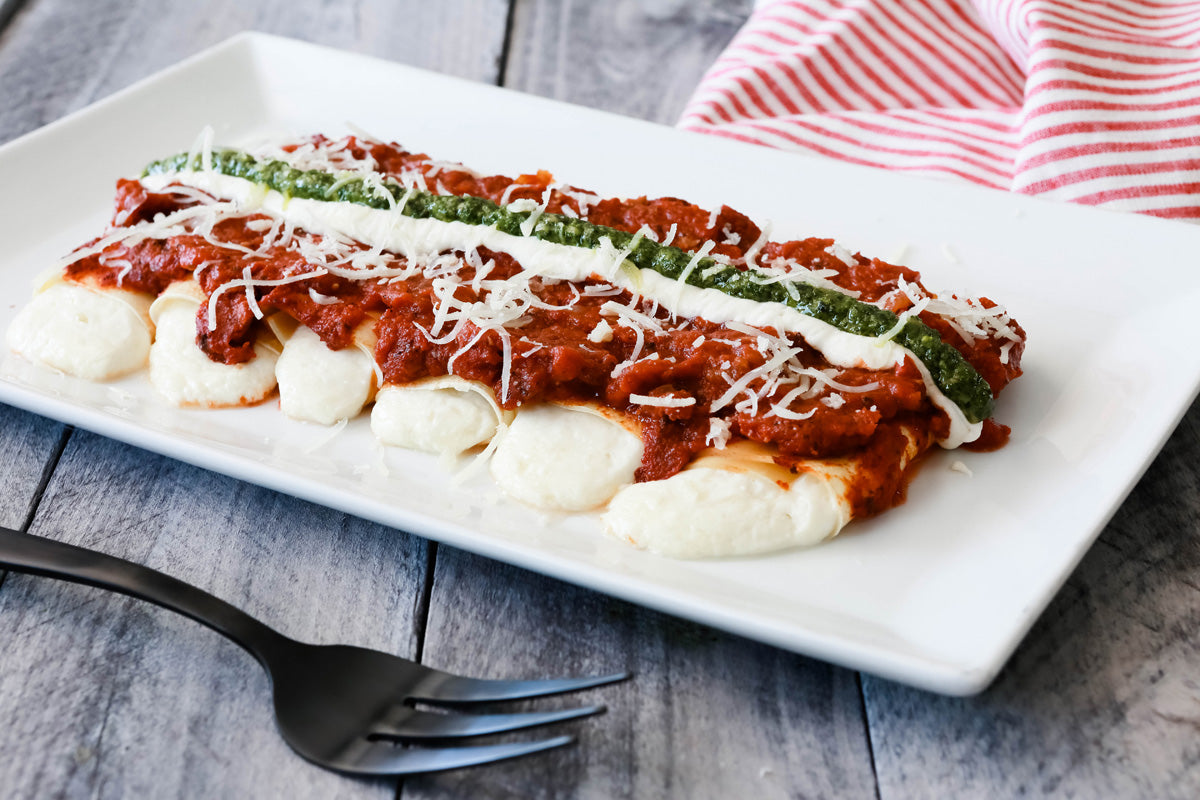 Manicotti
$18.00
Our house made ricotta cheese blended with Romano rolled into a beautiful pasta shell and topped with our Donovan Family Marinara, Romano alfredo and a spinach-basil pesto. It's a house favorite and will be yours too! Add on: extra Marinara, for those who like it saucy!
Allergens: Milk, Wheat
Delicious and easy to cook, especially since it wasn't frozen.
great manicotti
Great meal for two. Get some garlic bread to go with it.
I'm a fan
Delish filling and sauce. Loved it!!!
Great Manicotti
This is one of our favorite entrees. The pasta is filled with a delicious creamy cheese blend and the red "gravy" is yummy!