Skip to product information
« Back to all Products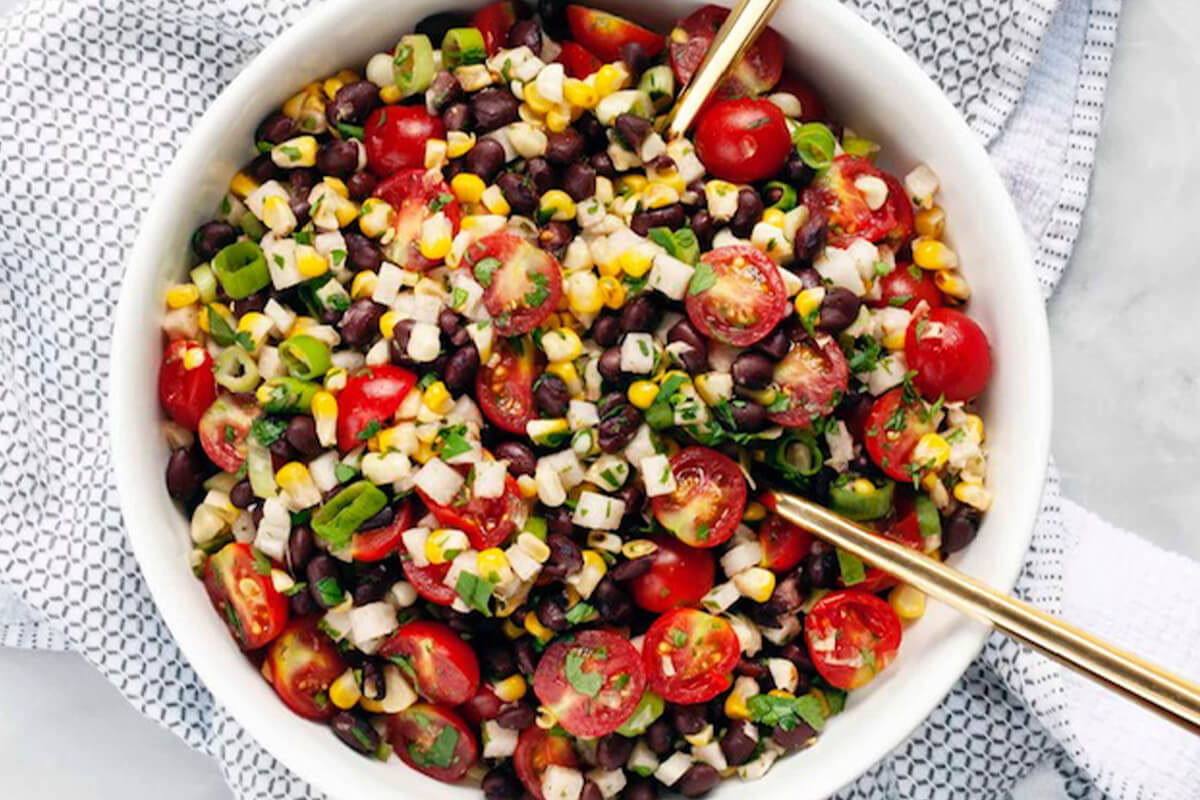 Signature Black Bean & Corn Salad
$7.99
Bright, cheerful and full of flavor! Made with black beans, red bell peppers, corn, green onion, oil, balsamic and sugar.
Gluten Free
Allergens: n/a
Size: 1 Pound
Signature Black Bean & Corn Salad is delicious
One of the main reasons for my frequent stops into the store.
Signature Black Bean & Corn Salad
Real good
This was really good. No complaints.
This is delicious! I have been eating it as a light healthy lunch or snack. I plan to order it every time I place an order.
This salad was bright and tasty. It was a great dish to have on hand - it was good as is and also with add ins to make it more of a small meal . I added avocado, shrimp, chicken (not all at the same time), as I had them to make several lunch meals.