Skip to product information
« Back to all Products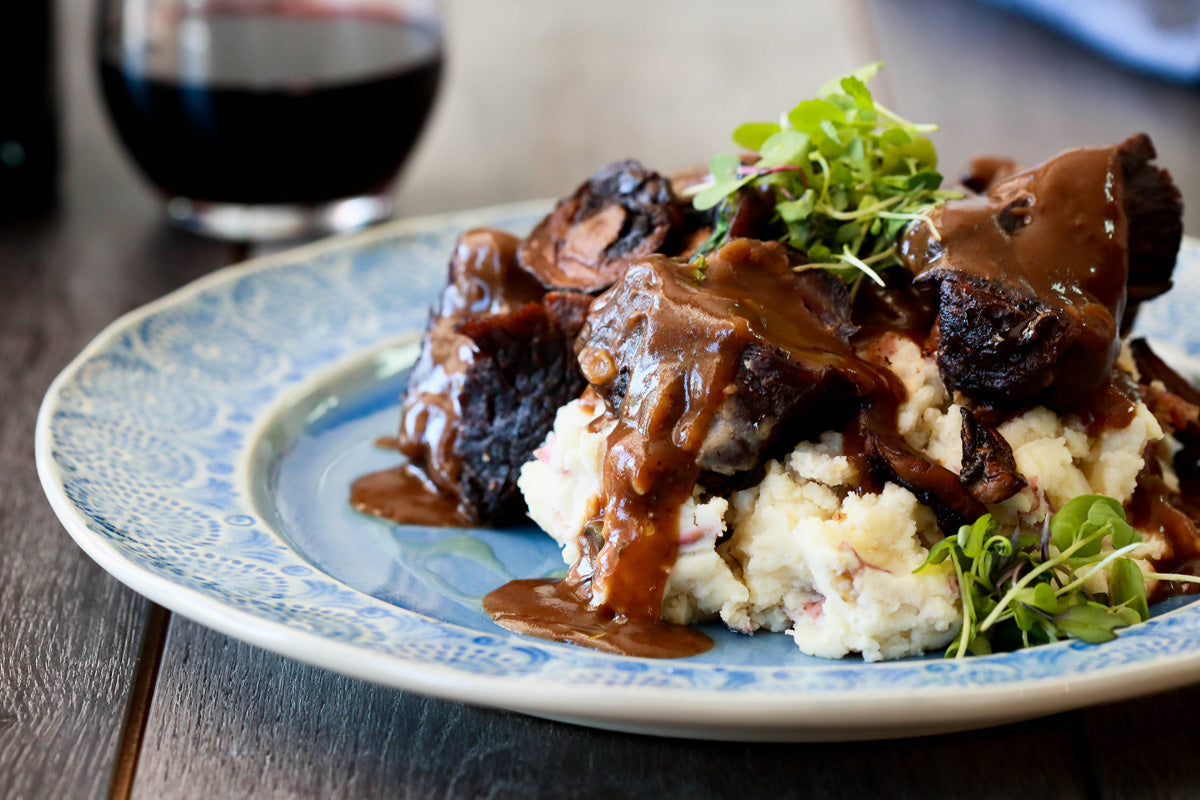 Signature Boneless Beef Braised Short Ribs
$32.00
Boneless, braised for 5 hours, short ribs in red wine, garlic, and shallots served over truffle whipped potatoes with a mushroom au jus. Unbelievably good!
Allergens: Milk
Gluten Free
Have bought this dish for several years and have always loved it. Unfortunately, the recent price increase makes it more expensive than I am willing to pay. Will not buy it again.
Short Ribs Supreme!
Excellent quality and taste.The short ribs
we're very tender with a great flavor.
Signature Boneless Beef Braised Short Ribs
My hubby can't get enough of the beef short ribs. I try and buy them once week.
The only suggestion we would have is to add more potatoes. There needs to be an equal meet to potato ratio with each bite. 🤣. But other than that they are delish and one of our favorites!! 😃
The amount of meat on the short ribs was enough for 3 meals for me. I was disappointed though in the lack of flavor, and when I heated it up for the 2nd meal, I added BBQ sauce to it. I'll order the BBQ ribs next time. The whipped potatoes were very good/flavorful.
Absolutely delicious! One of my favorites at Donovan's. Hoping the gluten free menu continues to expand but this tops the list currently!!