Skip to product information
« Back to all Products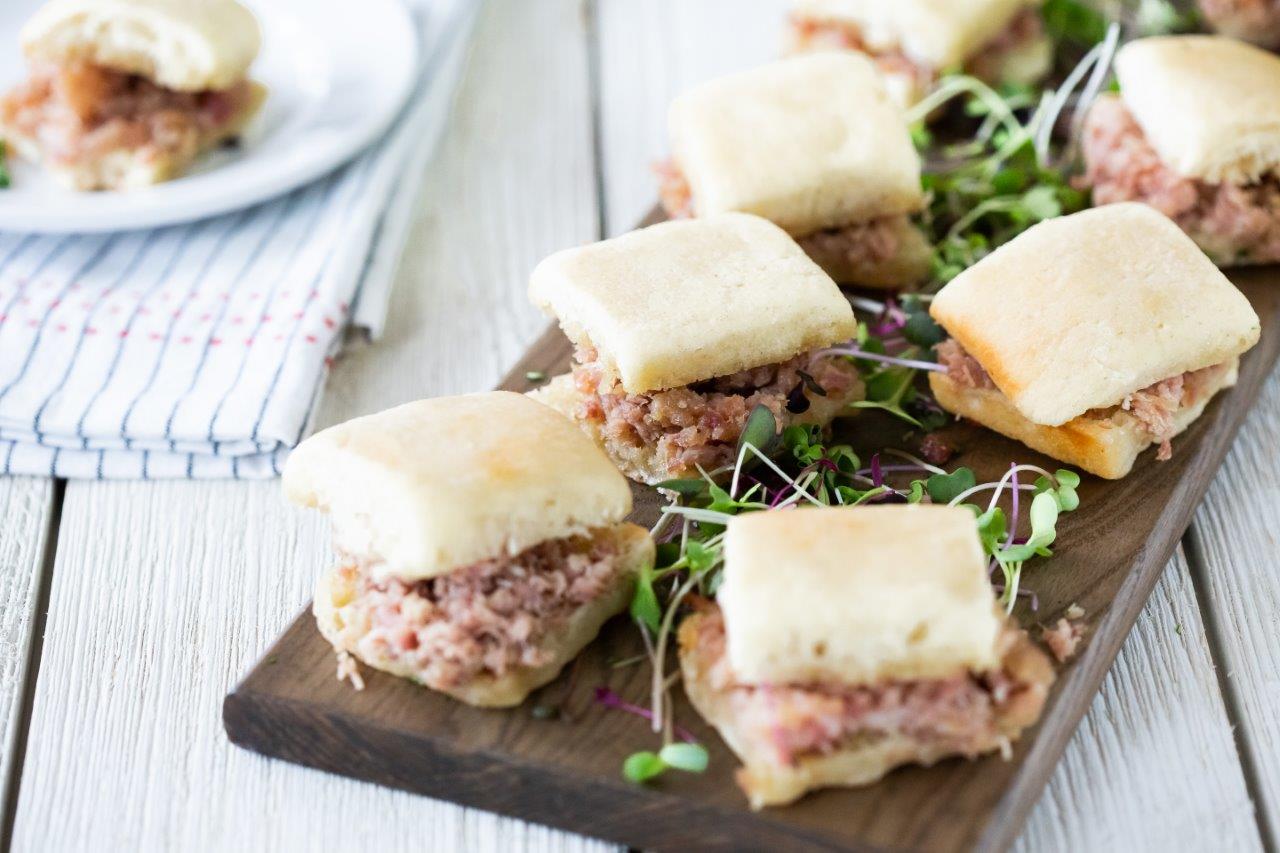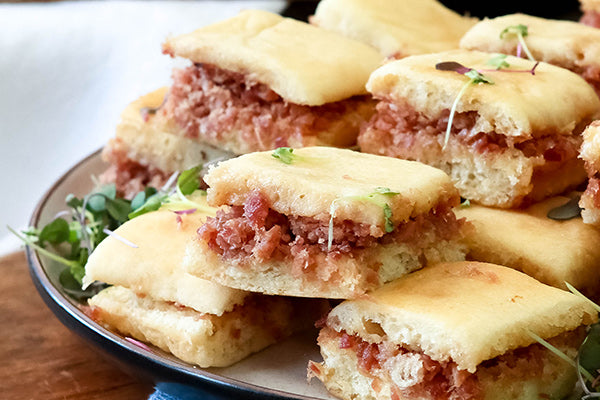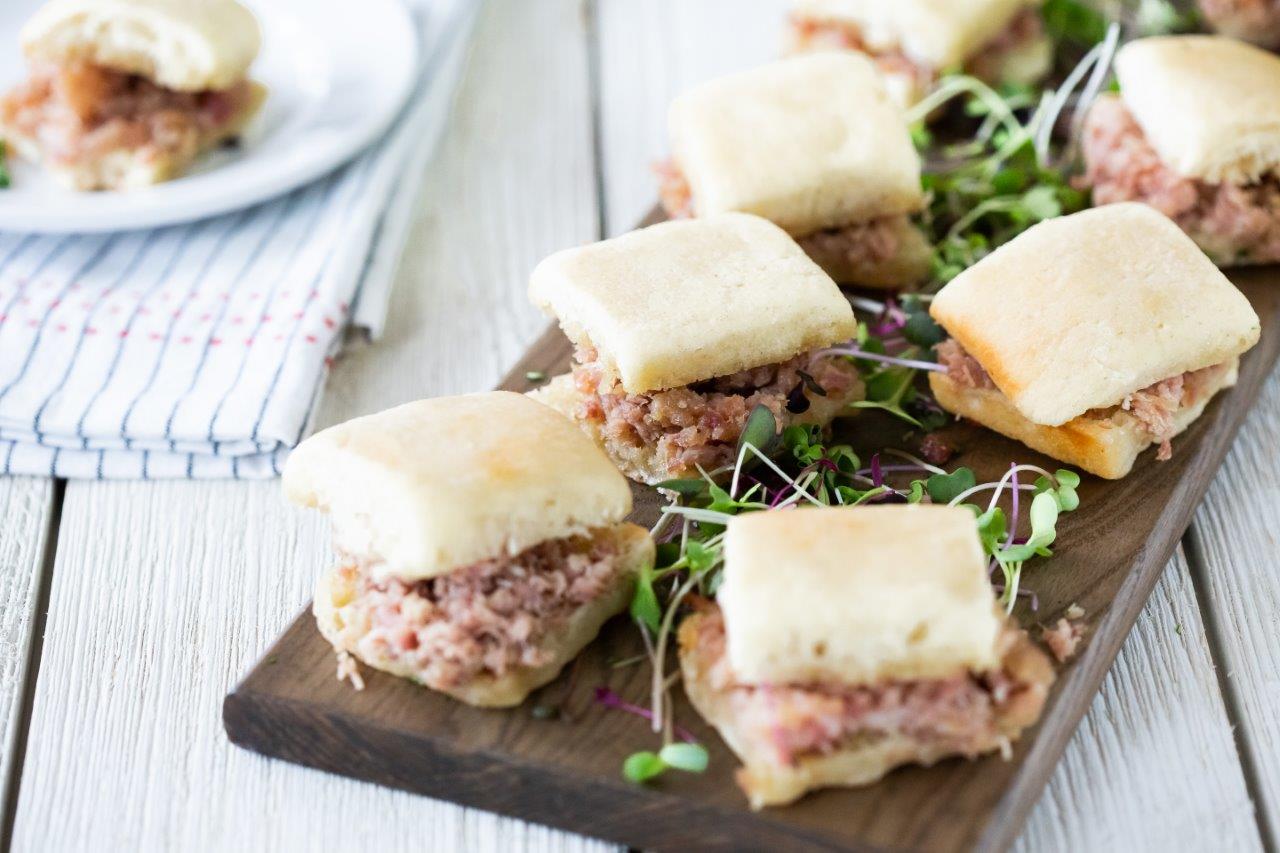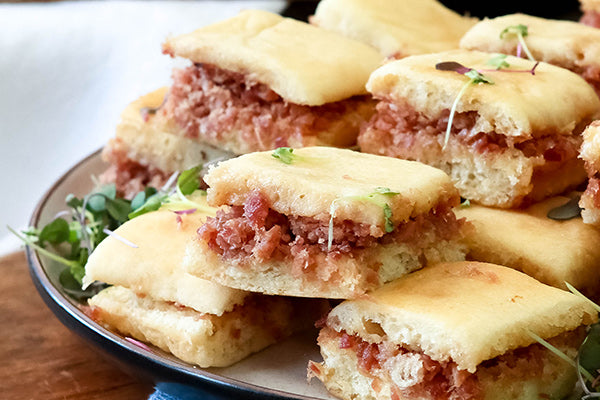 Signature Ham Rolls
$17.00
Shaved ham, caramelized butter, brown sugar, delicious tucked into a slider roll. 
1 package contains 12 slider rolls
Allergens: Milk, Wheat
The Name Couldn't be more Appropriate
The Ham Rolls were a hit. My only critique... I should buy more than one packet :)
These are perfect little finger sandwiches. My husband and I paired them with the potato soup recently and stretched a soup that would feed us both once to a soup and sandwich that would feed us 4 times.
I took this to a small gathering of friends - everyone loved them and I took home and empty dish - I will keep these on hand
Ideal for cocktail party hors d' ourves! My guests loved them and there were none left. Next time I'll order more!