Skip to product information
« Back to all Products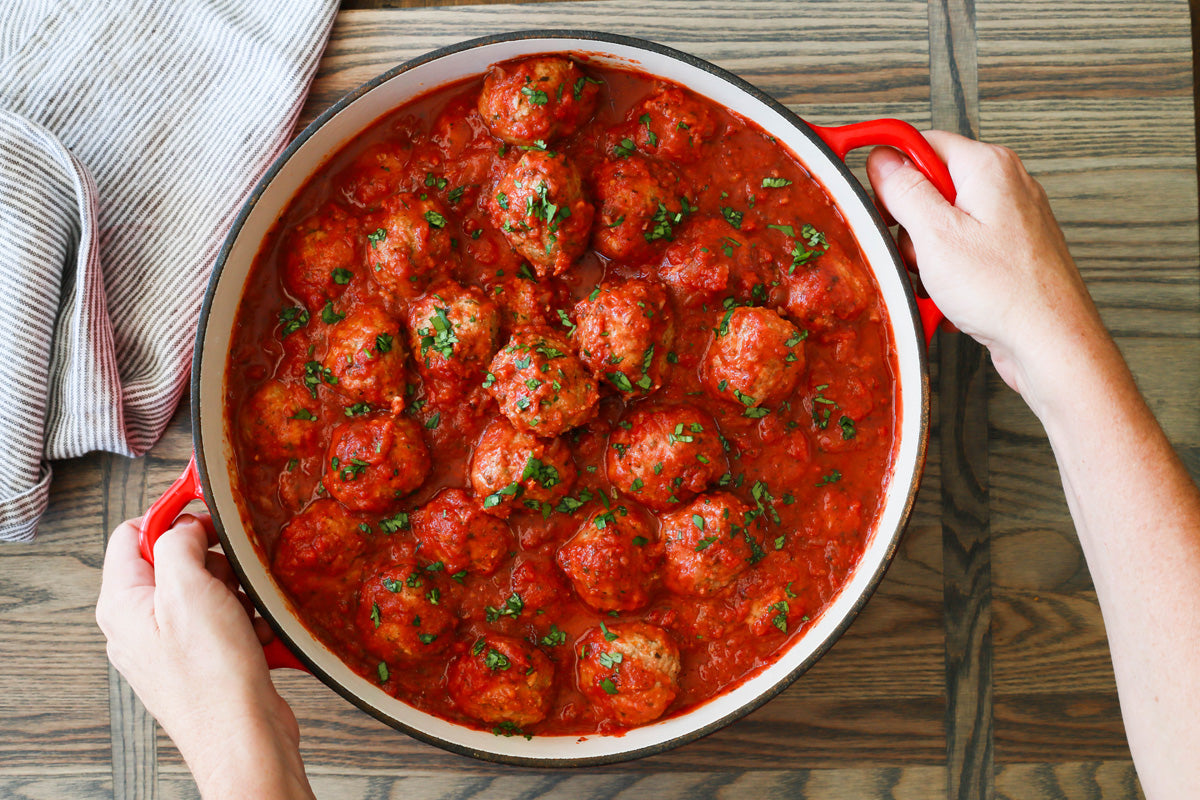 Meatballs & Marinara
$17.00
Our Sunday go to! Sausage, ground chuck blend that's hand rolled and served with our Donovan Family Marinara. It's as simple as simmer and serve!
*contains 8 meatballs
Allergens: Eggs, Wheat
Delicious!
These are my go-to for an authentic Italian dinner that is ready in minutes. They are the best!
We loved them!
I served them today and everyone loved them!
Meatballs
The meatballs & marinara sauce provided me with a total of 3 meals - 2 I had over pasta, and the 3rd was a sandwich. Meatballs are huge, and sauce has a very nice flavor.
You can't go wrong with Meatballs & Marinara
A winner with every member of my family! We all love them;)
Very good!
Good meatballS WITH
Good meatballs with a generous amount of sauce. I will order this dish again.