Skip to product information
« Back to all Products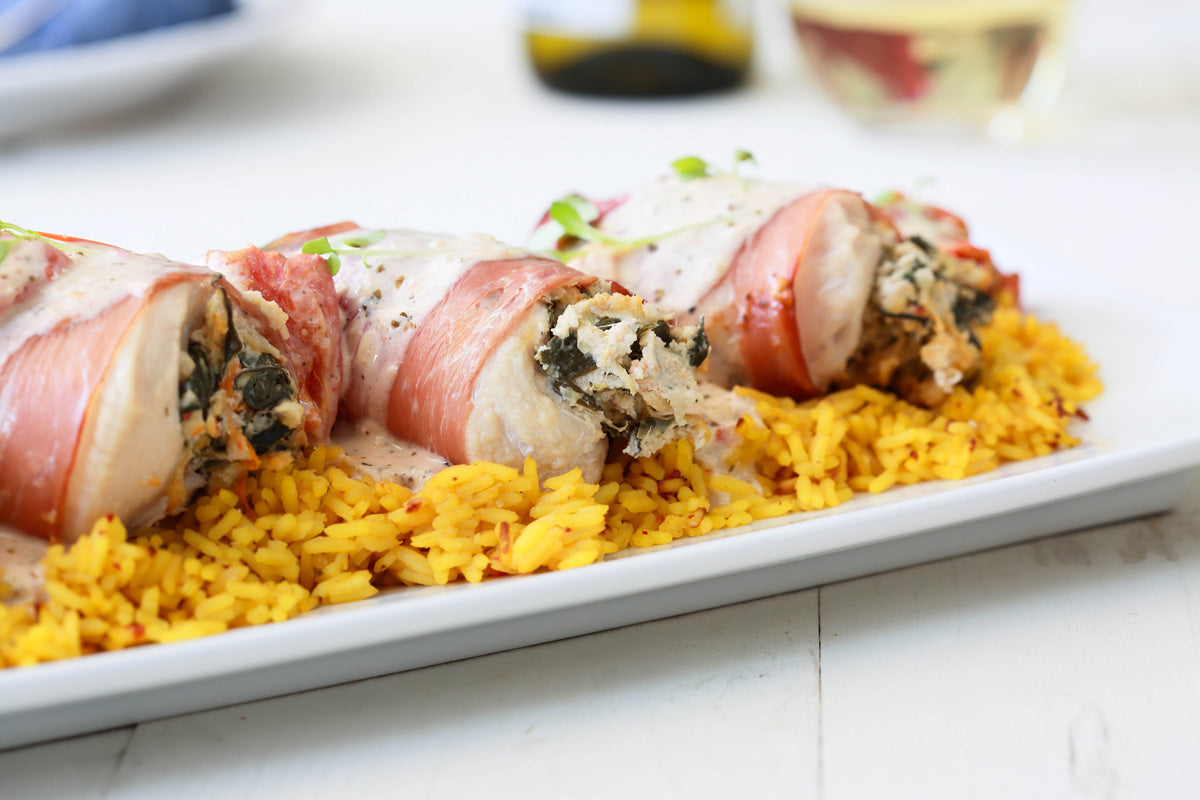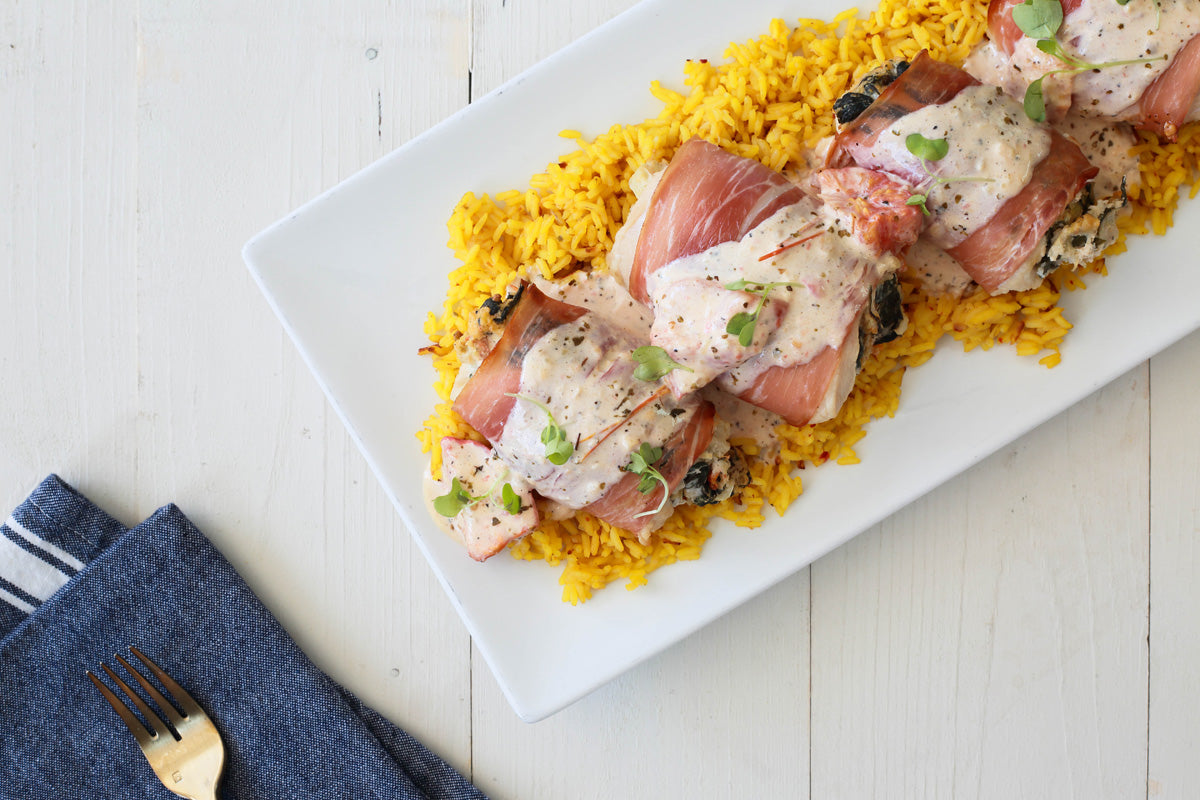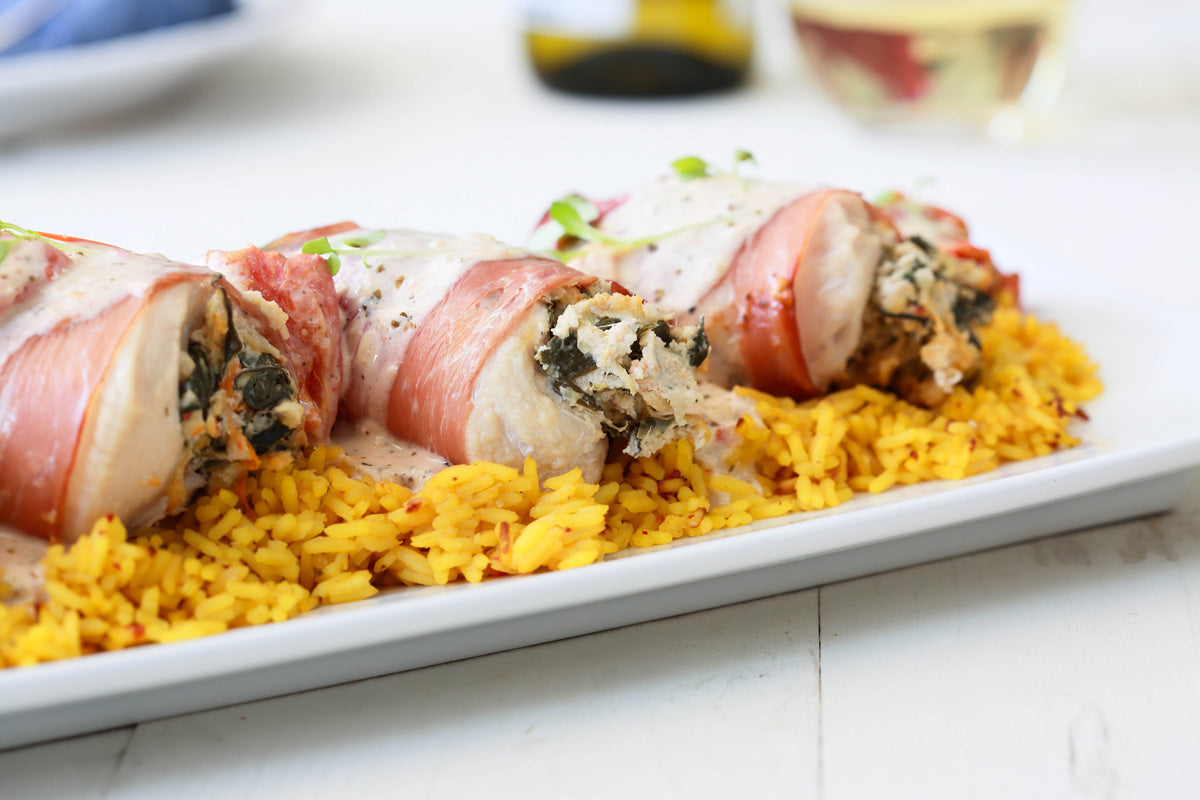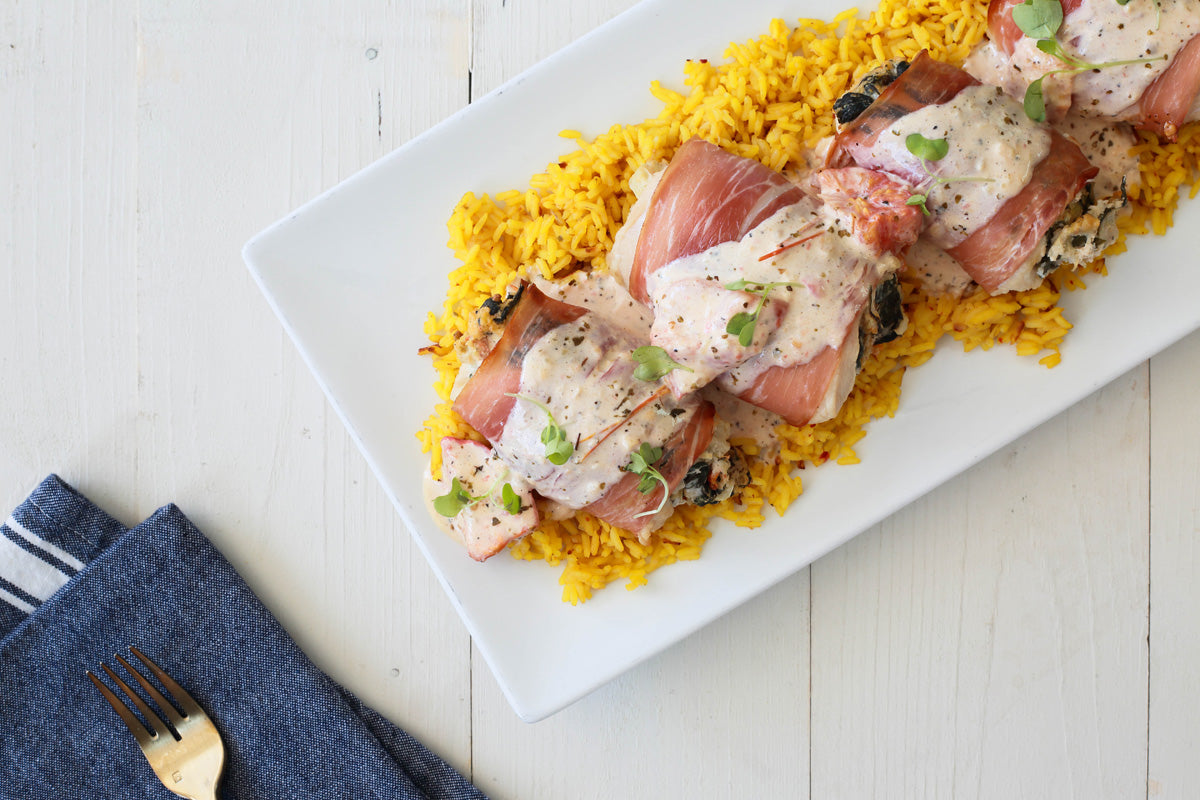 Signature Stuffed Chicken
$21.00
Prosciutto wrapped white meat chicken breast stuffed with an herb cream cheese blend served over saffron infused rice with a roasted tomato cream sauce. Plate licking good! Seriously.
Gluten Free
Allergens: Milk
Signature Stuffed Chicken
Very good!!! One of my favorites.
Superb!
The signature stuffed chicken is a great dish to enjoy on any night, but especially on those evenings when you want something just a titch more elegant than normal. It's a great way to kick back and relax, knowing there's something special coming out of the oven in only 45 minutes. The flavors meld well, the chicken is astonishingly tender, and the amount is just right. Try it!
This was an excellent dish. Quantity provided 3 full meals with both chicken and the rice, and the flavor was a plus.
Delicious! Will definitely order again.