Skip to product information
« Back to all Products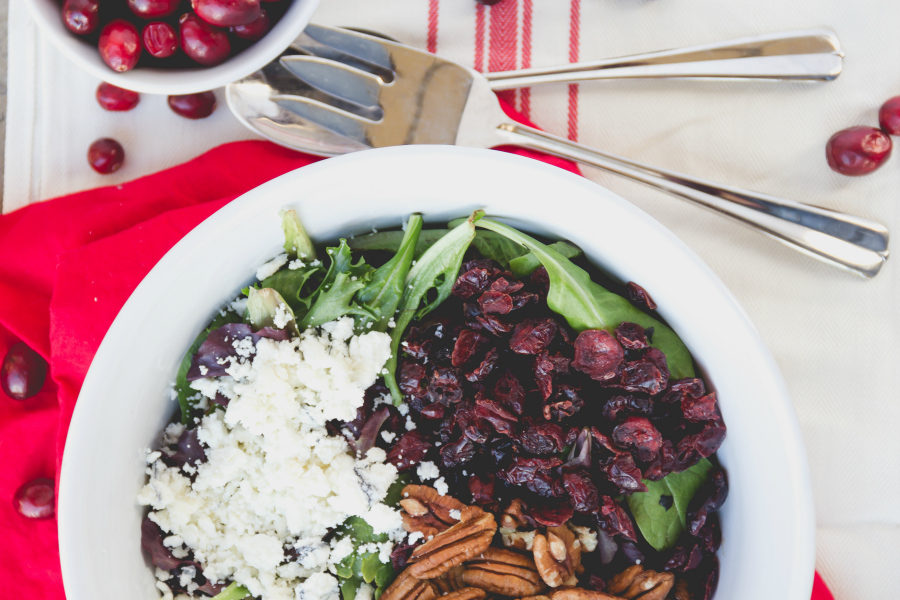 Signature Wedding Salad
$11.50
Baby lettuces, spinach, goat cheese crumbles, craisins, candied pecans, DD's signature tarragon vinaigrette.
Allergens: Milk, Treenuts (pecans)
Feeds 4
So good!
One bowl served 4 very nicely. So had 2nd bowl 1 week later and it was still delicious. Unbelievable!
This salad is light and always fresh. Great mix of ingredients that compliment each other really well! Great portion size for the cost too.
I could eat this salad every day! I did for 3 days straight. The vinaigrette is liquid gold. Highly recommend. Perfect for summer.
Fantastic salad. The lettuces are always very fresh. I've ordered about 10 of these and never had a soggy piece of lettuce in any of them. Comes with a great dressing which you can toss in the container, then pour into bowls and top with the cranberries, candied pecans and goat cheese. Makes 2 large salads or 4 small salads.