Skip to product information
« Back to all Products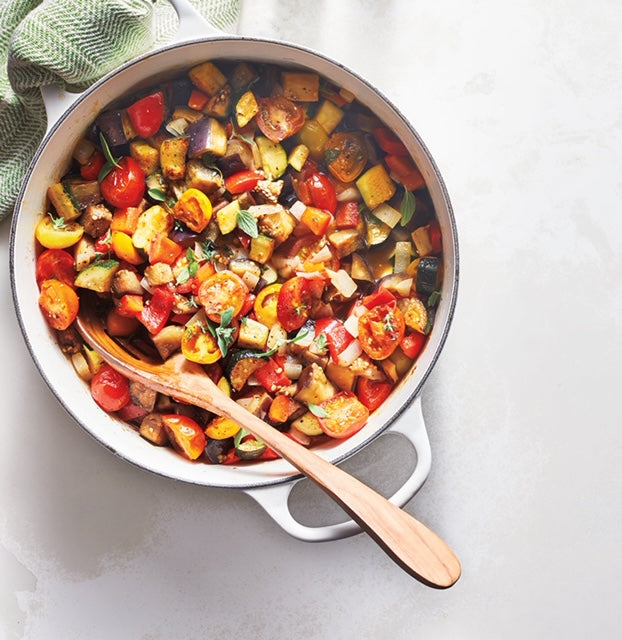 Southern Ratatouille (Vegan)
$16.00
Summer squash, eggplant, onion, celery, red pepper, tomatoes, corn off the cob. So fresh and packed with flavor!
Vegan, Gluten-Free
Allergens: n/a
Southern Ratatouille
The vegetable combo was delicious but it was way too spicy.
Best ratatouille I've ever had!
This was tasty! And very refreshing to have a veggie-ful entree, which can be hard to come by in food delivery.
This ratatouille lacked creamy eggplant texture I'm accustomed to as in Sassool's and other recipes. Not fond of the seasoning. Sorry.
Would give 6 if I could! Very tasty! Will order again!