Skip to product information
« Back to all Products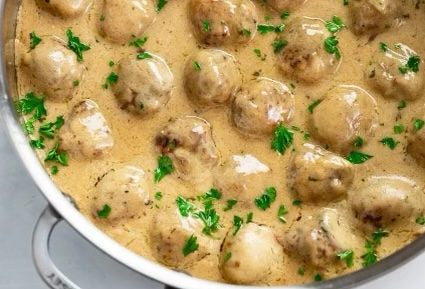 Swedish Meatballs
$18.00
Our take on an old classic. Order extra, they're going to go fast.
Sweet Italian sausage, veal & chuck blend, sour cream, Worcestershire sauce and house-made short rib jus.
Allergens: Milk, Wheat, Soybeans
Swedish Meatballs
Excellent dish!! I will order these Swedish Meatballs again!
These little meatballs are delicious! I used them as a main dish served with rice/barley. I did add some sour cream to increase the amount of sauce. I will definitely order again--these are better than homemade!