Skip to product information
« Back to all Products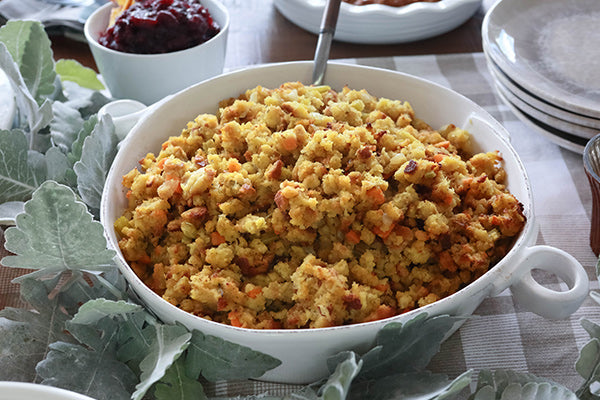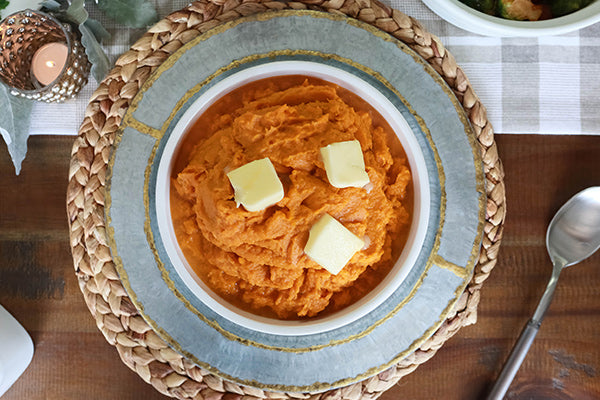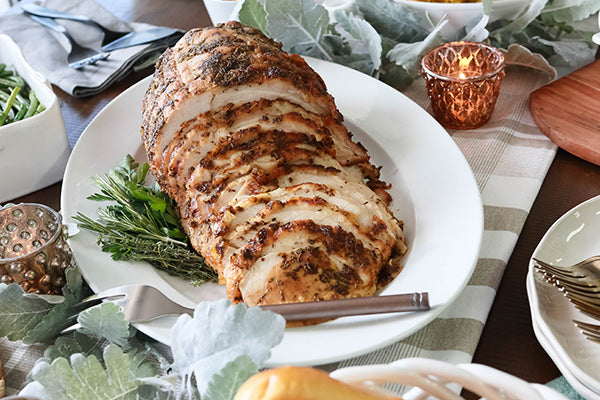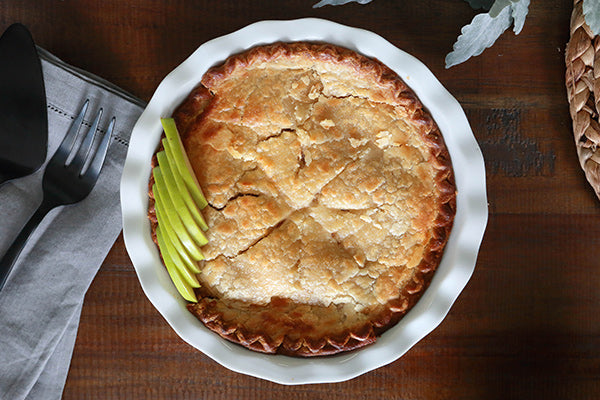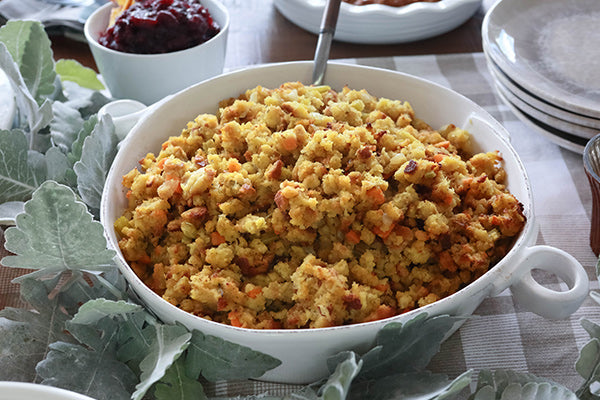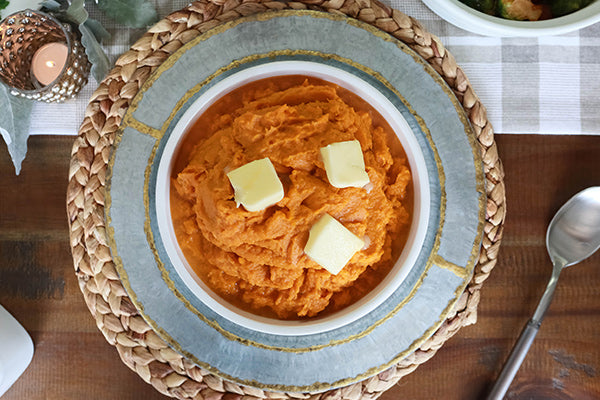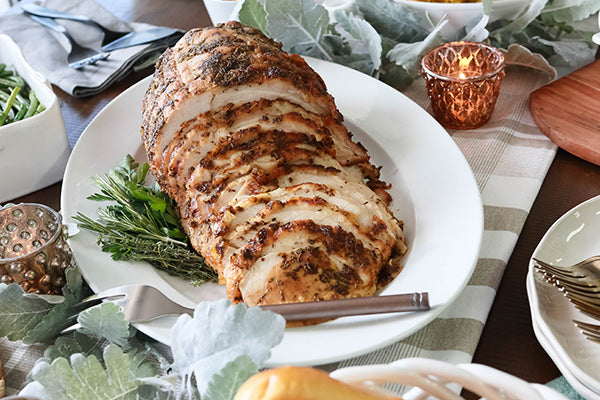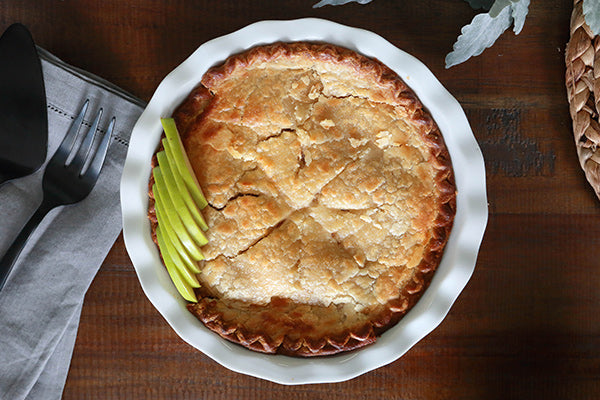 Chef Prepared Thanksgiving Dinner (Serves 6) - DELIVERY
$210.00 Out of Stock
Fresh Carved Roasted Turkey ~ 3 lbs.
House-Made Cranberry Sauce ~ 1 Pint
Cornbread Stuffing ~ 2 lbs.
Signature Truffle Whipped Potatoes ~ 2 lbs.
Whipped NC Sweet Potatoes ~ 2 lbs.
Sautéed Green Beans ~ 1 lbs.
Savory Sage Gravy ~ 1.5 Quarts
"Fresh Out the Oven" Rolls ~ 12
Plus your choice of an Apple, Pecan or Pumpkin Pie!
Order online by noon on Nov 20 and we'll deliver it right to your door, or you can pickup at our Cary Take-Out Market on Tuesday, Nov. 21st or Wednesday, Nov. 22nd.
Ordering for Thanksgiving 2023 has now been closed. We hope everyone has a safe and delicious holiday!
Some disappointment
Sorry to say that the green beans were so salty they were inedible. All else was delicious.
This dinner was outstanding, and the price was certainly reasonable when compared with similar offerings from other sources. Our only complaint was with the garlic green beans, but that was easily remedied. I washed the excessive garlic off each bean individually and then we boiled them until tender. We will definitely purchase such specialty meals again.
LOVE it!
What a wonderful meal! Everything was outstanding! I hoping you will offer something like this for Christmas time as well? Maybe with Ham? Thanks!!!
Irene
We all like very easy for us are you doing anything for Christmas thank you delivery was good
Great Option for Heat and Eat!
It was nice to just put in the oven so I could enjoy my family and friends.