Skip to product information
« Back to all Products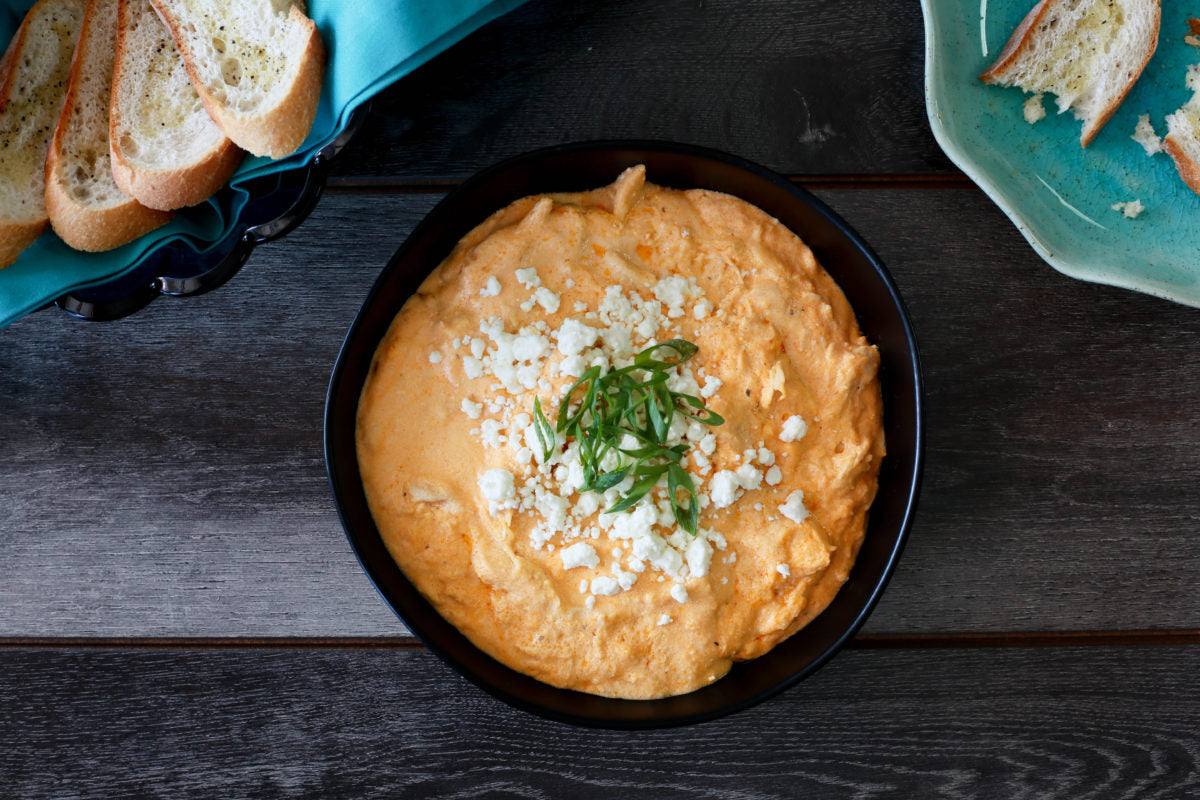 "Totally Addictive" Buffalo Dip
$16.00
Get ready to be addicted! Slow roasted pulled chicken breast, cream cheese, DD's "Drinkable" Ranch, Signature buffalo sauce, hint of Bleu cheese. Serve with celery sticks or Scoops.
Allergens: Milk, Eggs, Soybeans
Size: 24 oz (1.5 lbs)
Thanksgiving
Entire family loved it. We added Mac and cheese and buffalo chicken dip. Made life so easy and I got to enjoy visit family
"Totally Addictive" Buffalo Dip
Great tailgate accompaniment!
We love this Buffalo Dip and always get compliments when we serve it at our tailgates!
This app is the best. I am from Buffalo and pretty picky about my buffalo dip and I 100% approve of this. I bring it to parties all the time, as it is so easy to have handy in the freezer and then heat up. One of my favorite things!!
Delicious! Paired with Scoops and it was a big hit with the family as a Thanksgiving app. Would definitely get again for any gathering.