Please Note: due to high demand, Fresh options may arrive frozen.
Also, large entrees may be substituted for two small entrees (same amount of food, just two dishes).
Today's Fresh Features
Available for Pickup today or Delivery tomorrow! Fresh features change daily, so don't wait to order. These items arrive fresh, ready to heat and eat. No thawing required!
PLEASE CALL 919-651-8309 TO FIND OUT THE FRESH FEATURES AVAILABLE AT THE APEX TAKE OUT MARKET.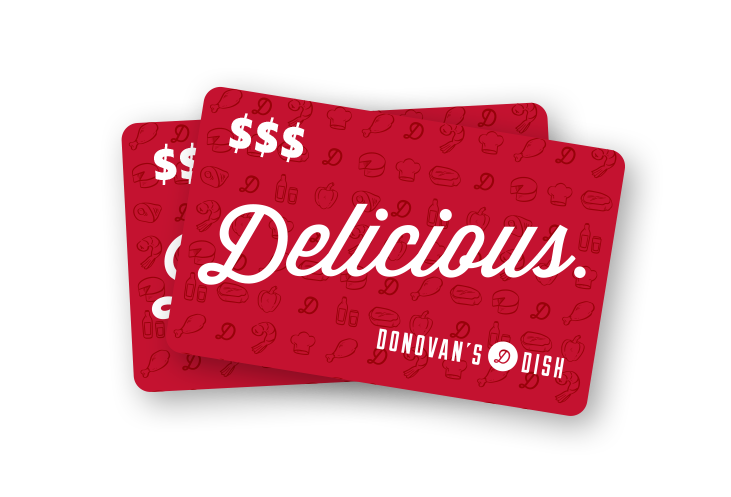 Give the Gift of Delicious.
A Dish to Door digital gift card is the perfect gift for all occasions. Send a digital gift card today and give the gift of delicious!
Gift Cards